A mother was shocked after finding a live video stream of her young daughters' bedroom being broadcast online. The private webcam, aimed at the beds of her two eight-year-old girls, was intended to keep a watchful eye over them but it had been hacked and the live footage was open for anyone to view.
The woman known as Jennifer from Houston, Texas, was unaware of the nightmare situation of her children being watched by thousands of strangers on the internet until another mother stumbled across the feed and quickly raised the alarm.
A Facebook group for Houston mothers was created by Shelby Ivies, 2,000 miles away in Oregon, along with a screenshot of the girls' bedroom in order to find the family who was being spied on.
A friend of Jennifer saw the post and informed the mother-of-three about the harrowing discovery.
Jennifer told ABC News it was her "worst nightmare". She added: "I feel like I've failed... People are watching my kids in their home, dressing, sleeping, playing."
The hacked webcam feed was found after Ivies was looking for live satellite video feeds of Earth with her son. She told ABC News that she came across a free Android app called Live Camera Viewer, which contains stream from cameras in zoos and public places around the world. After downloading it she saw the feed, which had been live since 27 July and had received 571 likes.
It is believed hackers were able to tap into the live feed after obtaining the family's IP address through a phishing attack on a video game on her daughter's tablet. It gained them access to the home network which the security camera system was running on.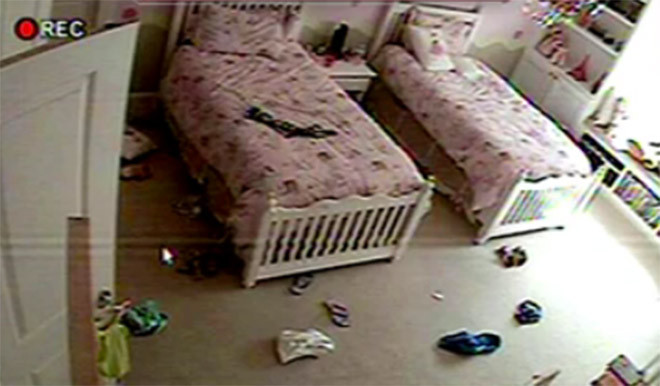 With the rise of connected home cameras there has been a worrying rise in the number of incidents of this kind. Hackers are finding ways to easily compromise feeds that lack a secure connection. Shodan, a website that acts as a search engine for connected devices around the world, raised security concerns after users were able login to insecure cameras and managed to view everything from baby monitors to cameras in changing rooms and bedrooms.
How to stop your webcam from being hacked
With a wide number of manufacturers all adopting varying levels of security many consumers can leave themselves exposed if precautions are not taken before setting up their webcams. Older webcams lack the encryption and stronger security features of newer cameras, so the fundamental first step is to make sure users have setup a new password and login details, rather than using the default passwords some home security cameras ship with.
Making sure you have a strong and secure password is the first step, as well as having a strong password on home wi-fi routers. Then, be sure to avoid giving away any personal information online unless you are fully sure it is from a secure and verified person or company.