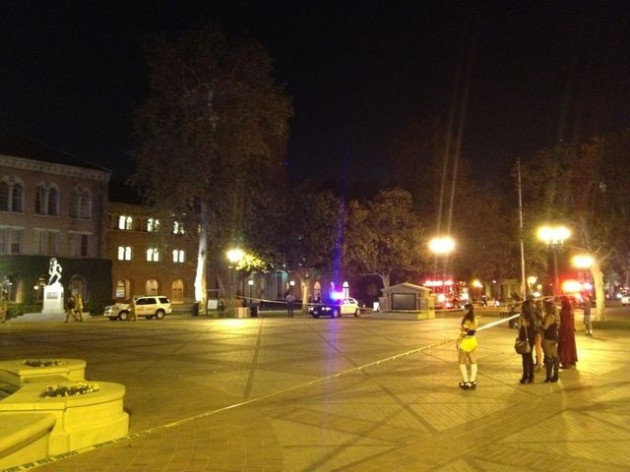 At least four people have been injured, one critically, during a shooting at a Halloween party at the University of Southern California in Los Angeles.
The shooting occurred at the Tutor Campus Center on the University Park campus at round 11:30pm local time (06:30 GMT).
Eyewitnesses say around four or five shots were fired in the middle of a crowd of around 100 people.
Two suspects are currently being held in custody.
One witness told the LA Times: "Everyone started running. I saw a guy who was shot in the leg. He was limping and screaming for his friends to help him.
"People were screaming and running away."
The campus was been shut down and a message on the university's website warned students to stay away from the area while the police investigation is in progress.
USC officials sent another alert confirming the "threat is over" and classes would take place as scheduled.
Police believe the gunman was not a USC student and that the shooting was tied to a dispute unrelated to the university. It is believed none of the people injured during the shooting attended the university either.
Officers told The LA Times the gunman only targeted one person, but also hit several bystanders in the attack.