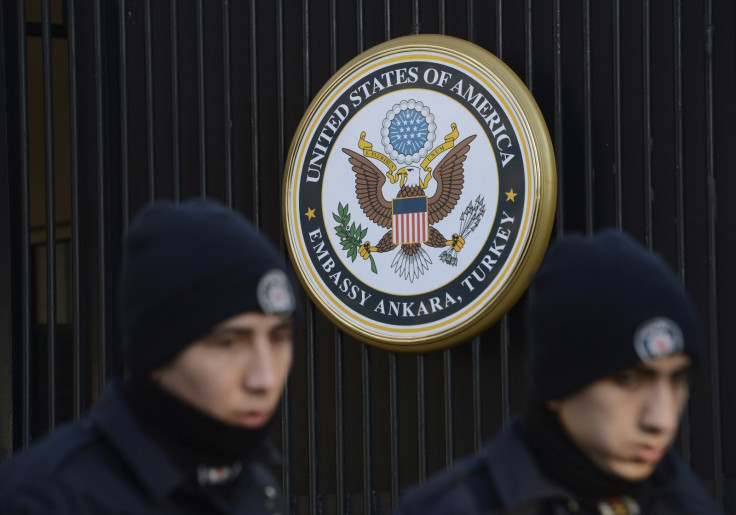 A shooting incident has been reported outside the US diplomatic post in Ankara shortly after the assassination of the Russian ambassador in the Turkish capital. A suspect has been taken into custody by the police.
The gunman opened eight or nine rounds of fire in the air in front of the American embassy at about 4.30am local time (1.30am GMT) on Tuesday, 20 December. The diplomatic mission is only a short distance from the art gallery, where the Russian envoy was murdered by another gunman. Police said security measures have been beefed up in the area and US nationals have been urged to stay clear of the zone.
There are as yet no reports of any casualties. Though it is unclear whether this incident has any direct connection to the Russian ambassador's killing, the suspected US embassy gunman was heard shouting "don't play with us" while he was being taken away by the police.
Local media reports identified the man as "Sahin S". The suspect was apprehended by law enforcement agencies uninjured.
The dramatic events unfolded outside the US mission hours after the Russian ambassador to Turkey, Andrey Karlov, was assassinated by a gunman during a public event. The 62-year-old diplomat was delivering a speech at a ceremony in the art gallery when he was shot dead.