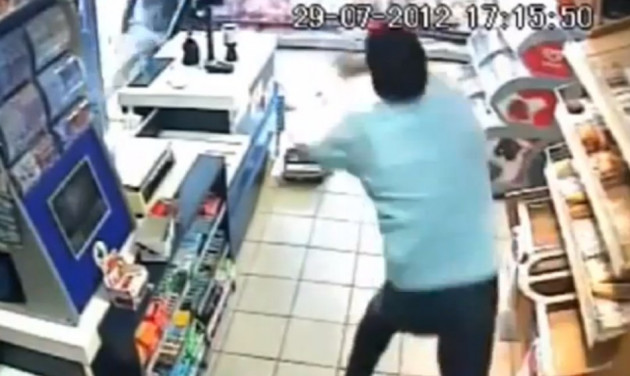 A shop manager in Essex fought off a knife-wielding robber by throwing boxes of alcohol at him.
Aman Singh Mann, 29, said instinct took over when the robber burst into the Nisa Store in Kelvedon Hatch, brandishing a knife and ordering staff to open the till.
Instead Aman fought back, grabbing alcohol off a nearby shelf, including a 12-pack of Carling lager, and hurling it at the intruder.
The robber continued threatening Aman but eventually fled under a sustained barrage of booze. None of the shop's staff was hurt in the incident.
Police were called but were unable to track down the robber as his face stayed out of range of CCTV cameras in the store.
Aman told The Sun he "didn't have time to think" when the attack took place. "The beer was in front of me, so I just threw it," he said.