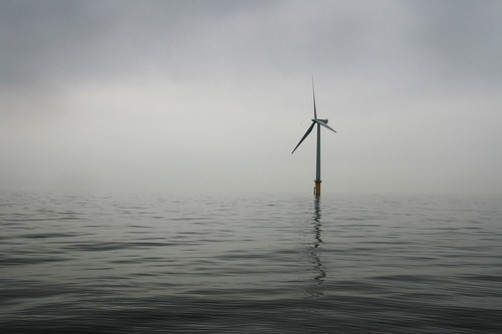 Trade association RenewableUK and the Crown Estate, the managers of the seabed, have suggested UK to grab the "once in a generation" chance to attract major companies to create employment through offshore wind energy sector.
RenewableUK said in a study that if the opportunity is not seized by the UK, then the project would soon be taken away by other European competitors.
The study quantifies the required number of wind turbine factories and other manufacturing facilities for Europe to fulfil the increase in demand up to 2020.
RenewableUK added that the government's renewable energy project visualises the potential for installation of 18GW offshore wind project by the end of the decade. This target is significantly higher than the 3.321GW of installation so far. Further, the rest of Europe is expected to undertake projects totalling another 18GW.
To successfully install 36GW across Europe by the end of 2020, Europe needs 64 major manufacturing facilities of which 20 are operational and another 20 in plans with 10 in the UK.
"This is a once-in-a-generation opportunity. If we don't seize it, the large scale offshore wind supply chain factories of the future, making the enormous blades, towers and foundations that we'll need to retain the UK's global lead in offshore wind, will be sited elsewhere," RenewableUK CEO Maria McCaffery said in a statement.
"The potential of creating tens of thousands of green-collar manufacturing jobs hangs in the balance. We are determined to work with government to ensure that the UK capitalizes on this chance to build an industry which will be the envy of the rest of the world," he added.
The organisation further aims at having seven turbine tower factories, seven blade factories, seven nacelle factories and six other factories to build foundation, offshore substations and cable factories in the UK by 2030.
In addition, 20 huge seagoing vessels would be installed along with 230 vessels to carry workers from to and from the turbines, according to the report.