Shout Your Abortion founder Amelia Bonow criticises LA Times for sensationalist death threat article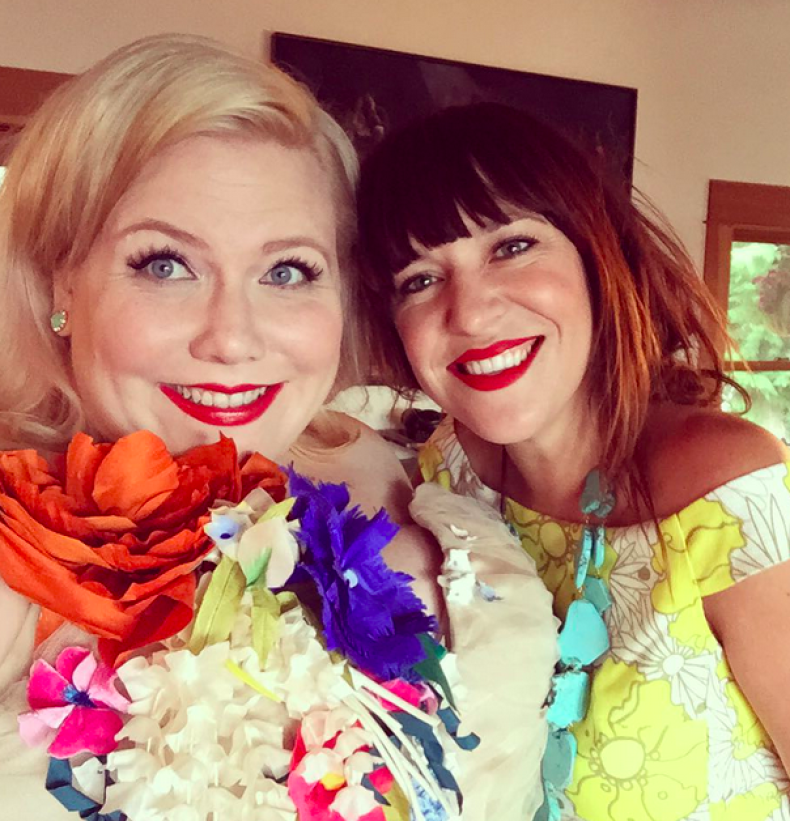 Amelia Bonow, the founder of the #ShoutYourAbortion campaign, has hit back at media reports claiming she has gone into hiding. The LA Times reported on 30 September that repeated death threats had forced the pro-choice campaigner to leave her apartment. However, Bonow has hit out at the publication over what she calls a "sensational" article, telling her followers that she is safe.
In a blog post advertised by the Shout Your Abortion Twitter page, Bonow writes that while the LA Times facts are correct it sensationalises the situation. She had "not received any acute, seemingly credible threats". She writes that the newspaper have focused on the wrong issue in their article and that it was just a "splashy reduction" of a 45-minute interview.
"The larger points I made about the vast beauty and potential of this movement were glossed over or skipped entirely," wrote the pro-choice campaigner from Seattle. "I really reject being cast as the centre of all this, or being cast as braver than any woman who has chosen to speak out about their abortion since this all began."
Explaining her decision to leave Seattle, Bonow said that it was true she had felt "deeply spooked" every time she walked out of her apartment. However, she insisted that there were no serious threats made to her life and that she had willingly chosen to leave Seattle, rather than being driven out by backlash.
"I would like to think I am choosing to be in another city right now because I am choosing to avoid my own fear, as opposed to avoiding a credible threat. Does that make sense?"
Support for Bonow
Many prominent pro-choice campaigners have come forward to support Bonow. President of Planned Parenthood, Cecile Richards, tweeted in response to Bonow's criticism of LA Times saying: "I would link arms with you any day."
The Sea Change Program, a campaign dedicated to ending the stigma around abortion, also applauded the bravery of the women behind #ShoutYourAbortion. "People misunderstand the call to #ShoutYourAbortion as a provocation," Steph Herold, co-founder and managing director of Sea Change Program, told IBTimes UK. "But the real provocation are the legislators that are advancing an anti-abortion legal strategy, across the US, to shut down women's health centres and stop people from getting abortion care."
She added: "The question is who really wants these laws? Is anyone really listening to the women who are affected? The hashtag is a reaction to being silenced. Women are silenced about their abortions because of social stigma and because of a legislative process that leaves them out in the cold."
Herold encouraged legislators and the American public to listen to the abortion stories being told by the women and urged them to take into consideration the risk that comes with caring for yourself as well as a family.
"Even for women who have had access to abortion with tons of support from family and friends along the way, these can be hard stories to tell. It's harder to make legislative decisions that affect women's access to healthcare when you're in touch with their real lives and experiences."
Bonow started the social media movement after the United States' House of Representatives voted to stop funding for Planned Parenthood, an organisation that supports women who want to have abortions. Bonow had previously used one of Planned Parenthood's facilities to have an abortion and was devastated by the House of Representative's decision. She took to Facebook to share her experience, after which thousands of women joined in to do the same.
Speaking to IBTimes UK, Bonow said: "It's obvious that the war on abortion is not actually about ending abortion, the anti-choice movement is a war on women. The anti-choice movement is seeking to insert its own narrow, misogynistic definition of morality into a conversation which is fundamentally about the right of women to control their own reproductive autonomy."
Planned Parenthood's executive vice present, Dawn Laguens, also reached out to support Bonow. Laguens said: "We're happy to see more and more people coming forward to tell their stories. These stories are a powerful reminder than women should never feel shamed or judged when making the deeply personal and often complex decision about whether to choose adoption, end a pregnancy, or raise a child."