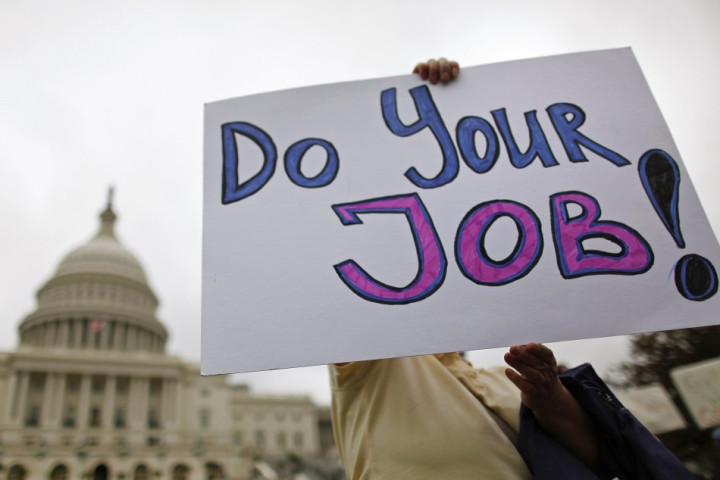 US Senate leaders said that they are moving closer to an agreement to raise the country's debt ceiling, which will allow the country to avoid defaulting on its bills, as the partial government shutdown entered its third week.
The US must increase its $16.7tn (£10.5tn, €12.3tn) borrowing limit by 17 October in order to avoid defaulting on its bills. The Democratic and Republican leaders are in talks to reach an agreement that will fund the government at least until 15 January.
Harry Reid of the Democratic Party, which holds the majority in the US senate, met with his Republican counterpart Mitch McConnell and said they are optimistic about reaching a deal, according to media reports.
"We have had an opportunity over the last couple of days to have some very constructive exchanges of views about how to move forward," said McConnell.
"Those discussions continue, and I share optimism that we're going to get a result that will be acceptable to both sides."
"I'm very optimistic that we will reach an agreement that's reasonable in nature this week to reopen the government, pay the nation's bills and begin long-term negotiations to put our country on sound fiscal footing," Reid said.
A meeting, scheduled for 14 October, of President Barack Obama, Vice President Joe Biden, Reid, McConnell, House Speaker John Boehner and House minority leader Nancy Pelosi was postponed earlier. The White House said the delay was "to allow leaders in the Senate time to continue making important progress."
The meeting was scheduled after Obama and Republicans failed to reach an agreement last week.
'A Good Chance of Defaulting'
At a soup kitchen in Washington DC on 14 October, Obama warned that the country is facing a default risk.
"This week if we don't start making some real progress, both the House and the Senate - and if Republicans aren't willing to set aside their partisan concerns in order to do what's right for the country - we stand a good chance of defaulting," he said.
"And defaulting would have a potentially devastating effect on our economy."
Hundreds of thousands of federal employees were forced to go on unpaid leave and government offices closed, after the Senate failed to pass the budget for 2014. The opposing Republicans wanted Obama to delay or eliminate his signature healthcare programme known as Obamacare in order to pass the bill.
Earlier, the IMF and World Bank warned that the ongoing government shutdown and debt ceiling crisis will result in grave consequences for the global economy.