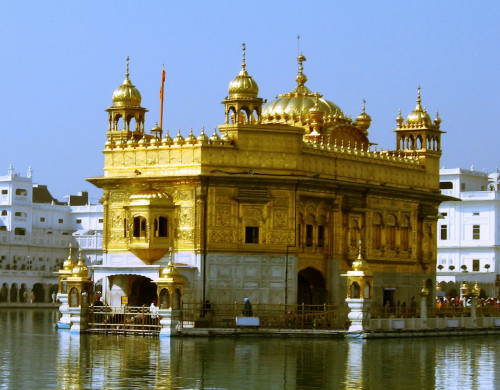 UK Prime Minister David Cameron has urged the Cabinet Secretary Sir Jeremy Heywood to conduct an urgent investigation into British role involvement in the 1984 attack on the Golden Temple in Amritsar, India, during which nearly 500 civilians were killed.
The investigation follows Labour MP Tom Watson's claim that the government of Margaret Thatcher colluded with India on the attack, named Operation Blue Star.
Watson has told BBC Asian Network that there are documents showing that Thatcher's government assisted the Indian government in the raid "that caused huge loss of lives and political tensions ever since".
"Documents have been released by the government and it shows top secret papers from Mrs Thatcher authorising the SAS (Special Air Service) to collude with the Indian government on the planning on the raid on the Golden Temple [...] This obviously raises huge questions about the role of the British government at the time. [...] British Sikhs and all those people interested in human rights will want to know exactly the extent of Britain collusion with this episode," Watson continued.
Watson has cited two letters which have been published on the blog Stop Deportations.
According to one letter: "The Indian authorities recently sought British advice over a plan to remove Sikh extremists from the golden temple in Amritsar."
And "[the operation] could increase tension in the Indian community here, particularly if knowledge of the SAS involvement were to become public."
The other letter said: "The foreign secretary decided to respond favourably to the Indian request and, with the prime minister's agreement, a SAD [a typo beleived to refer to the SAS] officer has visited India and drawn up a plan which has been approved by Mrs Gandhi. The foreign secretary believes that the Indian government may put the plan into operation shortly".
General Kuldeep Singh Brar, who was involved in operation Blue Star, told BBC Asian Network: "I am not aware of any communication between the Indian government and the British government regarding the operation Blue Star. [...] I have never heard of it before".
The prime minister's spokesman said that the investigation would examine two issues: the British action in 1984 and the decision to release such a sensitive government papers.
"The reasons behind it [the investigation] is that issues have been raised around the decisions both to release papers and also to consider the facts contained within the papers. So there are two aspects to it," the government spokesman added.
The storming of the temple followed weeks of growing tension between the government of Prime Minister Indira Gandhi and Sikhs in the northern state of Punjab and it aimed to eliminate Sikh separatists who demanded independence.
Operation Blue Star led to the assassination of Prime Minister Indira Gandhi, who was killed by her Sikh bodyguards in revenge.