Silk Roads old and new – China's soft power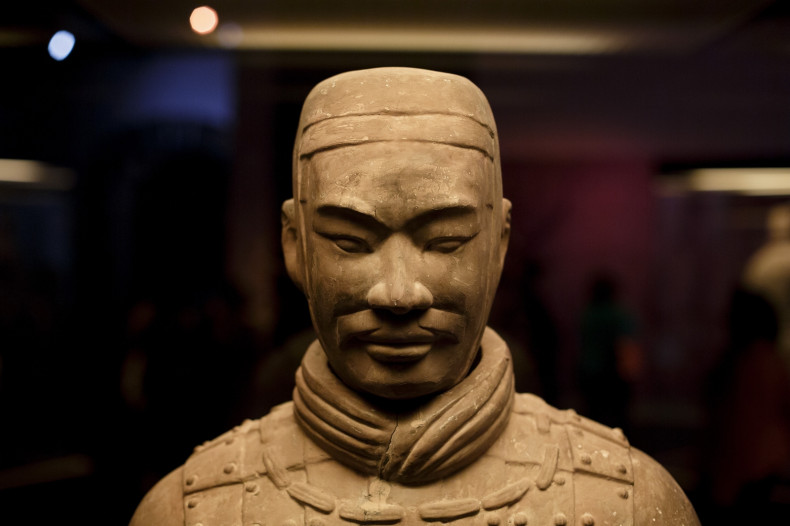 Xinhua, China's official press agency, reported on 8 January 2015 from Xi'an, capital of Shaanxi province, the launch of "Inspired by the Silk Road Tourism Year" under the auspices of the state-run China National Tourism Administration (CNTA). Designed to attract more visitors to sights, and sites, along the ancient Silk Road which linked China to the countries of Central Asia - and to Rome from about 100 BC - it is particularly hoped to draw more people to China's western provinces.
CNTA's Deputy Director, Du Jiang, said that he looked forward to there being greater regional cooperation and the forging of deeper relations with the other nations along the Silk Road. These sentiments were fully endorsed by Shaanxi's Deputy Governor, Bai Aying, who is naturally keen to see the heavy investment in tourism that the provincial authorities continue to make, bear fruit. Mr Bai is also keen that Xi'an can benefit from being the Silk Road's starting point.
All this is just an ongoing element of an initiative proposed by China's President Xi Jinping back in 2013: the Silk Road Economic Belt, and should highlight and broaden the commercial advantages of Xi'an in particular. The city, currently the biggest in China's North-West, is planned to double its urban core population to become a "megacity" (over 10 million people) in the next couple of decades.
Although a very large industrial centre, Xi'an has a diverse economy with a sound service and commercial base, is a focal point for China's military and has a number of excellent universities, often with a leaning towards science and technology. An example of one is Northwestern Polytechnical University which specialises in aeronautical, astronautical and marine engineering. No surprise then that Xi'an is an important hub for China's space programme.
Last week's initiative though, is surely designed to bring many more tourists to the city – well over 50 million Chinese visit the city each year – and tourism plays an important part in Xi'an's economy, yet the number of overseas visitors remains surprisingly low.
Funny, because when samples of the Terracotta Army are sent to be exhibited in one or other of the great museums of the world, special and longer opening hours become the norm. One could spend a lifetime viewing the hundreds, if not thousands, of historical sites of Xi'an and its surrounds from every imperial dynasty and well before China was united under Emperor Qin Shi Huang.
Emperor Qin died in 210 BC and his tomb complex, of which only some 10 per cent has been uncovered during the past 40 years and now opened for public view, required the labour of some 700,000 conscripts between 247 BC and 208 BC to build.
On a busy day the Terracotta Warriors will get 40,000 tourists – it is vast and only occasionally feels crowded – whilst other very deserving sites like the Qianling Mausoleum of Tang Dynasty Emperor Gaozong and Empress Regnant Wu Zetian attract few and you could be the only foreigner!
Such is the draw of the Terracotta Army that tour companies offer day trips from Beijing by high-speed train or return flight, both guaranteed to be much faster than by horse or camel of old. Leaving Beijing West Station by the first high-speed service at 7.00 and arriving at Xi'an North Station by 12.50, one can return for the capital at 18.05 and be there by 23.26. (The fastest service covers the 711 miles in 4h40m but is not suitable for sightseeing).
Many foreign visitors especially do this, though these trains are very expensive for most Chinese and anyway, little of this tourist's spending will benefit Xi'an, just the tour operator in Beijing.
Flight and China's increasing and extensive high-speed rail network which it now wishes to extend abroad – built by Chinese firms and/or as joint ventures - are the 21<sup>st Century's "New Silk Roads". Whereas however, most media attention has highlighted this boon for the travelling public, China has also concentrated on the more mundane aspect of freight services, both domestic and international.
An example of this "Silk Road" is the container rail freight service between Duisburg, Germany and Chongqing with a major rail/road container service centre at Xi'an's "Inland Port", officially the Xi'an International Trade and Logistics Park, the biggest of its kind in the country and covering an area over 17 square miles.
This particular service is operated by Trans-Eurasia Logistics, a joint venture between German and Russian state railways and is better known by many as the "Eurasian Land Bridge" as it passes through Poland, Belarus, Russia and Kazakhstan before entering Xinjiang Province, China.
Trains are usually about 800 meters long and run at least three times per week and there's the chance that soon there will be a daily service. Computers and parts that come from China, compliment the cars, engines and automotive parts sent from Germany. On 18 November last year a trial train of 30 containers from eastern China, arrived in Madrid to a warm welcome from Spain's Development Minister Ana Pastor on 09 December, after completing a journey of 8,110 miles and saving more than 10 days transit time on the journey by sea.
An increase in the volume of freight traffic is likely with the opening of the high-speed line between Lanzhou and Urumqi (1,104 miles) on Boxing Day last year. There's a list of engineering superlatives for this line that must withstand summer heat of 50C and winter chill of -40C. The ones that particularly stand out are the 10-mile long tunnel in Qinghai Province built at 3,607m (11,834ft) and the need for the construction of 288 miles of wind breaks to protect the trains.
The line on its own is never expected to turn a profit –it's one of those designed to bind the nation together in an area where there are large non-Han minorities – but there is every expectation that it will bring a dramatic boost to the economy of Xinjiang especially in sectors like tourism, handicrafts and dried fruits.
Many locals hope that their fresh fruit will be able to find a market in China's eastern cities but the real benefit is in the fact that the "old" line will now be dedicated to the handling of freight so that the Province's vast reserves of oil and coal can be exploited.
The idea of the "Silk Road Economic Belt", at times generated by cultural ties when Xi'an is seen to play a prominent role, has gained a deal of interest in a city that was not on any "Silk Road" that I can remember – Moscow. As a hostile West continues to impose sanctions against Russia, so Russia has turned to the East.
China's Xinhua news agency reported how good the rapport was between Premier Li Keqiang and Prime Minister Dmitry Medvedev on meeting on 15 December 2014 in Kazakhstan's capital, Astana. (Kazakhstan fully signed up to the Silk Road too as it came away with $14 billion of Chinese contracts).
To "Silk Road" can be added "comprehensive strategic partnership" in the fields of oil and gas, nuclear energy, finance, space technology, aeronautics manufacturing and the promotion of ..... You guessed rightly, a high-speed railway linking Moscow and Beijing, initial construction between Moscow and Kazan to start "as soon as possible" with a pencilled price tag of $232 billion and 5-6 years completion. (The contract was to be given to the French but they cancelled a couple of warships and so....)
Is there any way of getting London linked in to the "Silk Road"?