Silvio Berlusconi 'Fit for Election Fight' as he Faces People of Freedom Party Turmoil
Even close allies describe Berlusconi move to pull PDL ministers from Italian coalition as 'awful'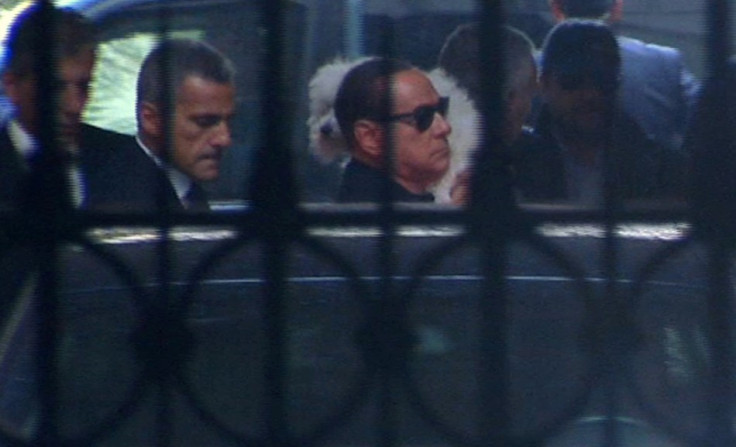 Silvio Berlusconi has vowed that he is ready to fight another electoral campaign - although his decision to pull support from the coalition government has thrown his own party into chaos.
"I'm not tired of fighting; I'm in full shape," Berlusconi, 77, told the faithful at an event organised to relaunch his first political venture, Forza Italia (Go Italy!), in Naples. "After 59 sleepless nights, tonight I finally slept for 10 hour in a row. I'm ready to wage battle again."
The former prime minister stood by his decision to order his five ministers to resign from government, pushing it to the brink of general elections just seven months after the country went to the polls while Italy still struggles with serious economic problems.
His decision to pull out of government split his own party in two. The resigning ministers, including deputy prime minister and Berlusconi's right-hand man Angelino Alfano, described it as "an awful idea". He said Berlusconi had been badly advised and that Forza Italia had been taken over by "extremists".
The ministers were reportedly particularly irritated by being ordered to step down without consultation and by a vitriolic opinion piece published in Berlusconi's newspaper il Giornale that criticised them for voicing dissent.
In an attempt to close ranks Berlusconi called a party meeting at his Roman villa, the Grazioli Palace.
"We need to hold together," he said. "You don't wash dirty linen in public."
Prime minister Enrico Letta has called for a vote of confidence to be held in parliament on Wednesday. If the government is not backed by a majority of MPs it will be automatically dissolved and elections will follow if a new coalition deal is not struck.
Letta, a member of centre-left Democratic Party (PD), believed he still had a chance of attracting enough support in parliament to continue in government, analysts said.
"I've lost track of their [Forza Italia] political vicissitudes and ideas," Letta told Rai 3 television. "The best option is to go to parliament and ask questions."
The Vatican also came out against Berlusconi's move.
"Triggering a [political] crisis is irresponsible, not only for its economic consequences but also for its repercussion on the Italian political class abroad," the Holy See newspaper, The Roman Observer, wrote.
Berlusconi officially pulled his ministers from the government to protest against a planned rise in VAT to 22%.
The PD accused him of using the tax rebate as an excuse, the true reason for triggering elections being his imminent expulsion from parliament as a criminal after his conviction for tax fraud.
"Italy's doesn't need continuous electoral campaigns but the parliament to work to solve the country's real problems," warned President Giorgio Napolitano.
© Copyright IBTimes 2023. All rights reserved.