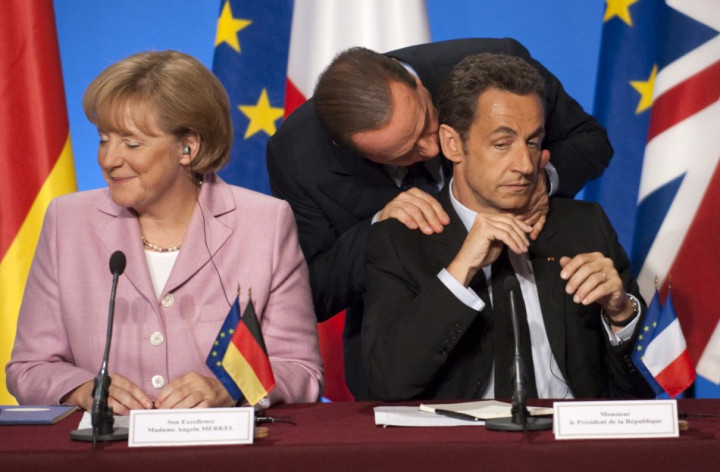 It has been almost 20 years since former Italian prime minister Silvio Berlusconi founded his first political party, Forza Italia. A controversial figure, hated by his opponents as much as he is loved by his supporters, he has dominated Italian politics ever since he strode on to the scene in 1994.
Now his career seems to be coming to an end. He has stated that he will not run for election as prime minister in 2013, and he has been sentenced to prison for tax fraud by a court in Milan.
Berlusconi's two decades in the spotlight have been studded with gaffes, trials, political successes and controversies.
Here is a collection of his best, and worst, moments.
International Gaffes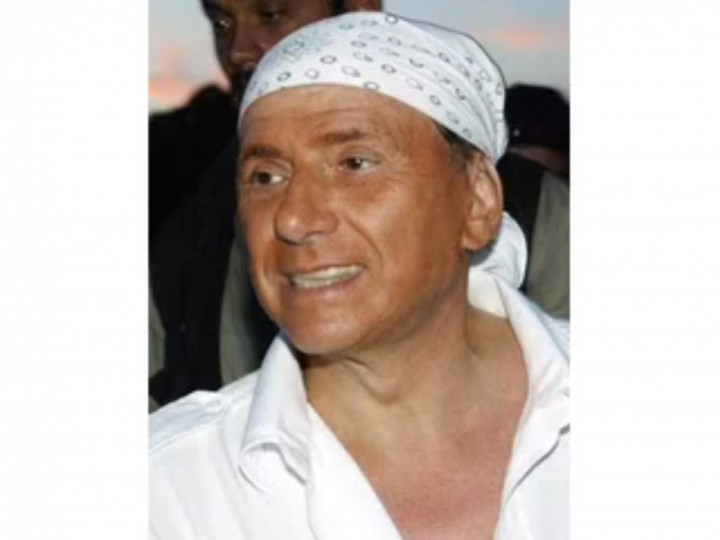 Berlusconi was been criticised in Italy for causing national embarrassment at public meetings or making inappropriate remarks about foreign leaders.
In 2004 at a meeting with then British PM Tony Blair in Sardinia, Berlusconi showed up wearing a bandana - reportedly because he had just undergone a hair transplant.
Cherie Blair told an Italian TV show how her husband was "left red-faced," when he saw Berlusconi with the headscarf and asked her: "Make sure I am not photographed next to Silvio in a bandana." Cherie then posed for press photographs between the two to avoid a media mauling.
In Britain Berlusconi also managed to be scolded by the Queen. At a G20 meeting in London, after a group photo Berlusconi shouted, "Mr Obama!" An irritated Queen said: "What is it? Why so loud?"
Obama was also the subject of one of Berlusconi's numerous impromptu witticisms. In November 2008, he described the recently elected US president as "suntanned". Despite criticism about the remark by the Italian opposition, Berlusconi repeated the joke at a public convention a year later. "You wouldn't believe it, but they go sunbathing at the beach together - his wife is also suntanned," he told the audience.
Former Spanish prime minister Jose Zapatero was also a victim of Berlusconi's bad manners. In a visit to Rome for an official meeting in 2010, Zapatero was left speechless by his host when Berlusconi walked off after his initial speech, leaving Zapatero alone in front of the journalists and infringing the usual etiquette.
However, Berlusconi's favourite international target was German chancellor Angela Merkel. In a wiretapped conversation during the infamous Bunga Bunga trial, Berlusconi was heard calling Merkel an "unf*ckable lard-arse" while speaking on the phone to the man who allegedly provided him with prostitutes for hooker parties.
At a Nato summit in Baden Baden, Germany in 2009, Berlusconi also outraged Merkel by making her wait because he was on the phone.
Controversial Buddies
Berlusconi was also often criticised for his friendship with controversial foreign leaders. A great pal of Russian president Vladimir Putin, whom he joined on holidays and at birthday parties, Berlusconi was also close to Libyan dictator Muammar Gaddafi.
Berlusconi once also famously defended the last European dictator, Belorusan Aleksandr Lukashenko, saying he was "much loved by his people," as shown by the country's election results.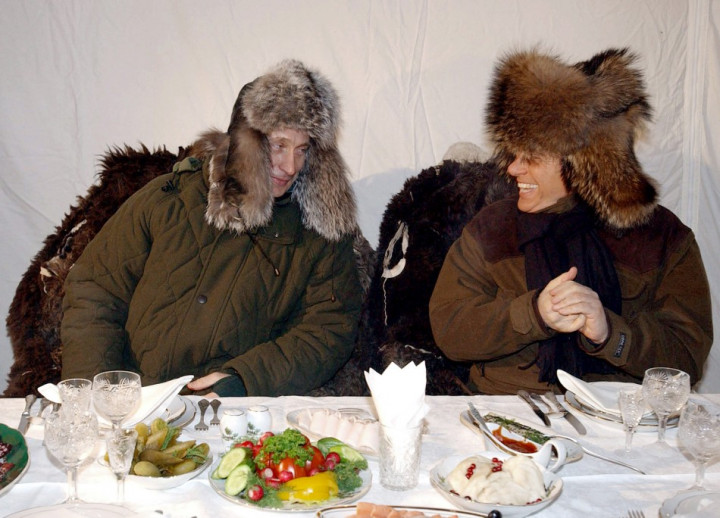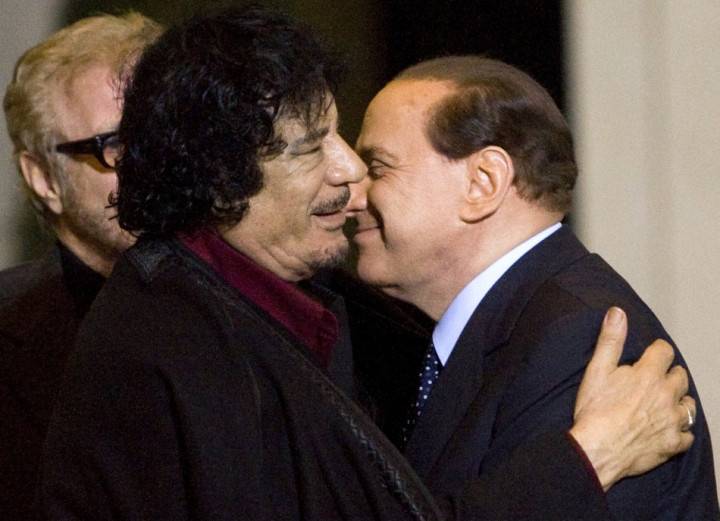 The Bunga Bunga trial
The lowest point of Berlusconi's career came with the so-called Bunga Bunga scandal.
After alleged underage prostitute Karima el-Mahroug, aka Ruby the Heartbreaker, was arrested in 2010, a world of vice and orgies allegedly surrounding the then-prime minister began to emerge.
"It's better to be fond of beautiful girls than to be gay," Berlusconi commented, with his usual sensitivity.