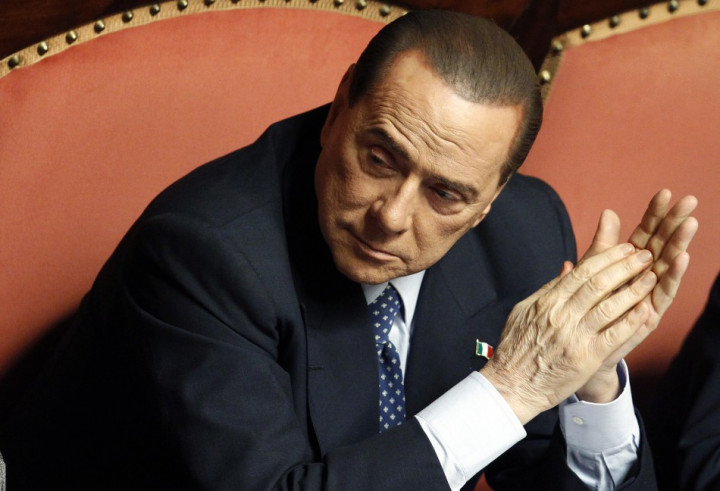 Silvio Berlusconi's judicial troubles have abruptly perforated the Italian political agenda after parliament halted its work to contest a ruling by the country's highest court.
The Court of Cassation moved Berlusconi's tax fraud appeal up the queue and set the date for July 30 - much earlier than expected - to prevent the statute of limitations from expiring.
Berlusconi's People of Freedom (PDL) party lieutenants reacted furiously to a decision they claim is politically motivated, and called for a suspension of parliamentary work.
Lawmakers rushed through the parliamentary agenda a motion to interrupt the chamber's work for 24 hours, which was approved.
Left-wing Democratic Party (PD) and former PM Mario Monti's Scelta Civica backed the decision.
However Five Stars Movement MPs booed and shouted "buffoons" and "slaves" to their colleagues as the vote was ongoning. They then removed their ties and jackets and left the Chambers to stage a sit-in protest outside the building.
"The Parliament is being dispossessed by a single person [Berlusconi]," M5S senator Vito Crimi said.
'Very delicate and dramatic'
Officially the suspension has been voted in order to allow the PDL, which is part of Italy's ruling coalition alongside PD and Scelta Civica, to hold an extraordinary national assembly and discuss its political line in the wake of the Court of Cassation's ruling.
"We've called a suspension in order for us to discuss the very delicate and dramatic situation of the country," said PDL senator Renato Schifani.
Analysts suggest PD and Scelta Civica supported the motion in the hope of averting a government crisis. Had they blocked the motion, it is thought that Berlusconi, who is still a key figure in Italian politics, would have withdrawn his support for Prime Minister Enrico Letta's government.
Despite the enduring power of Berlusconi, PD chief Guglielmo Epifani was moved to warn the PDL about its future conduct, warning the party "not to pull the rope too much as it risks breaking."
Red robe fury
In May, Milan judges upheld a four-year jail sentence and five-year ban from public office handed to Berlusconi, 76, over alleged fiscal irregularities worth several million euros in the tax affairs of his media company Mediaset in the 1990s and early 2000s.
Berlusconi denies the charges, which he claims have been propelled by a group of "red robes" or "communist magistrates" wanting to oust him from politics.
Berlusconi's lawyers deposited the paperwork for the third and last appeal allowed by Italian law on 19 June. The court of cassation swiftly set a date considering Italy's notoriously slow justice system.
Court of Cassation judges said they followed the "absolutely normal practice" in scheduling the hearing before the statute of limitations expires, and denied accusations of political hatred against Berlusconi.
Last month the former PM was sentenced to seven years in jail and a lifetime public office ban in a separate trial for allegedly paying a Moroccan teenager for sex and then abusing his position in trying to cover it up.