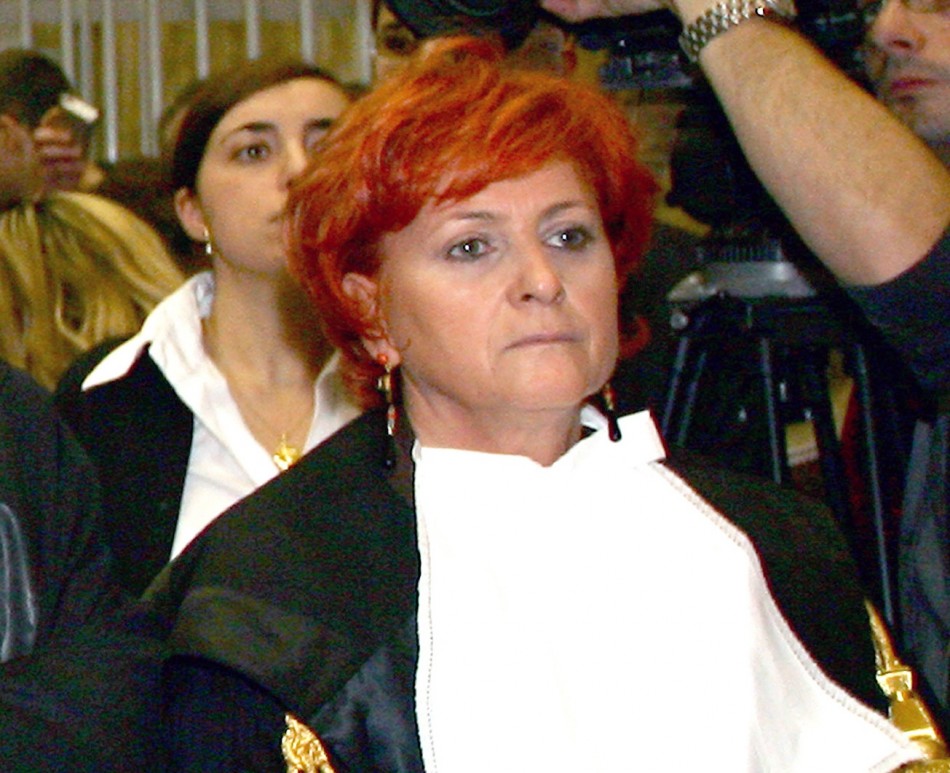 Death threats and bullets have been mailed to the Milan magistrate leading the prosecution against former Italian Prime Minister Silvio Berlusconi in the 'bunga bunga trial'.
Anti-mafia prosecutor Ilda Boccassini, 63, famously dubbed 'Ilda the Red' for her flaming ginger hair, has received dozens of anonymous threats in recent weeks, her boss said.
"Yesterday, she received one with two bullets inside," said Milan's chief public prosecutor Edmondo Bruti Liberati.
The handwritten letter made explicit reference to the underage prostitution and corruption trial against Berlusconi.
Liberati said that the flow of threatening mail peaked earlier this month after Boccassini made her closing arguments in the trial, which centres on Berlusconi's alleged liaisons with underage prostitute Karima el-Mahroug, aka Ruby the Heart-stealer.
Boccassini demanded a six-year jail term and a lifetime public office ban for Berlusconi at the end of a heated speech in which she alleged that young girls were invited to his Arcore villa as part of a "system of prostitution" organised for the former Prime Minister's pleasure.
Berlusconi, 76, described Boccassini's closing argument as "inspired by hatred and prejudice" against him.
The former prime minister has often lamented being the victim of political persecution by a group of "red robes" or "communist magistrates" he believes Boccassini is part of.
The two have sparred in Milan courts for more than a decade; Boccassini also led the prosecution in a separate corruption trial that saw Berlusconi acquitted and his right-hand man Cesare Previti sentenced to seven years in jail in 2006.
Police investigating the death threats are also planning to investigate possible connections with Boccassini's other ongoing cases against the mafia.
Boccassini was a friend of and a co-operator with late anti-mafia prosecutor Giovanni Falcone, who was killed by Cosa Nostra in Palermo exactly 21 years ago.
"Milan's prosecution office and its magistrates will continue to carry out investigations and support the prosecution cases in court in respect of the rules and the right to fair trial," Liberati concluded