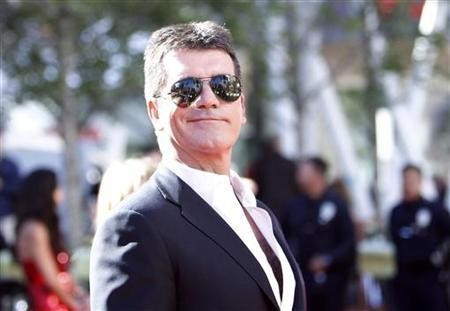 Simon Cowell has become a father
The 54-year-old music mogul and girlfriend Lauren Silverman welcomed a son, weighing 6lbs 7oz at 10.42pm UK time on Valentine's Day (February 14) at Lenox Hill Hospital in New York City.
Cowell was by Silverman's side when she gave birth, along with Silverman's parents.
Taking to Twitter to announce the arrival of the new born, he revealed that the child had been named Eric after the star's father.
His close friend Sinitta also tweeted the news saying: "All is well and baby boy says "parents are well and CUTE!". Happy Valentines day BABY!! #justInTimeValentine!"
The music mogul left the 'Britain's Got Talent' auditions in the UK and rushed to New York to be by his girlfriend's side as she prepared to give birth to their first child.
He had earlier revealed a favourite name for his first child is Eric, after his father, who passed away in 1999.
"His birthday is going to be very close to my dad's birthday," he said, adding that his father would be proud and amazed if he were here.
Silverman, who divorced her real estate tycoon husband Andrew - a friend of Cowell's - last summer, is believed to have gone into labour two weeks early.