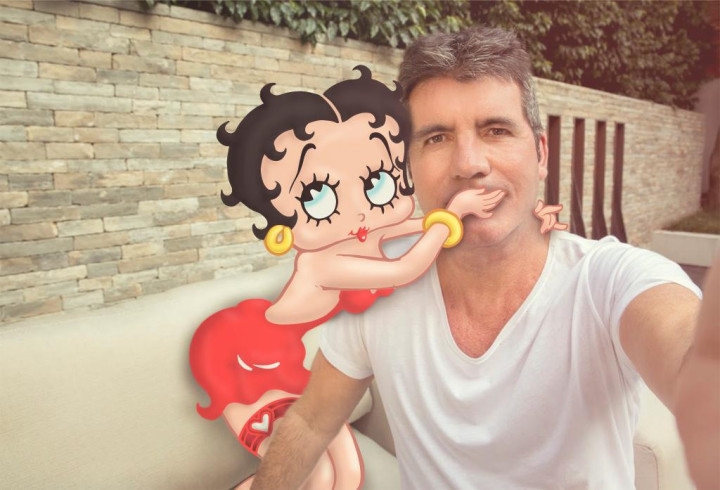 The 20's era-inspired cartoon character Betty Boop is set to return to cinema screens via none other than music mogul Simon Cowell.
The film, described by Variety as "a music-driven hybrid animated comedy", will be made in a partnership between Cowell's company Syco Entertainment and Animal Logic the creators behind The Lego Movie.
Cowell, who is famous for his work on The X Factor and American Idol, announced the news on Twitter to his followers: "Betty, I've worked with some serious divas but I think you could be the biggest of them all!"
The official account for the idol, @bettyboopnews, then responded: "Simon Cowell said I am the biggest diva of them all and I take that as a compliment! Xoxo". Earlier in the day she had also tweeted about her excitement at returning to the big screen.
Betty Boop is famous for her short black hair, tiny red outfit and flirtatious nature.
The flapper-inspired character began as a caricature for the singer Helen Kane and made her first appearance in the 1930's cartoon Dizzy Dishes. Her last appearance was in the 1988 film Who Framed Roger Rabbit.
The cartoon's original producers, Fleischer Studios are also working on the project.
"I am delighted to partner with Syco Entertainment and Animal Logic," Mark Fleischer, chairman and CEO of Fleischer Studios, told Variety. "Their energy, creativity and playfulness make them a perfect fit for Betty Boop."
Syco Entertainment's work includes the ITV series Red or Black, I Dreamed a Dream: The Susan Boyle Story and they were the executive producers of the film One Direction: This Is Us.
In 1993, another feature film for Betty Boop was planned. Although the project never came to fruition, a musical storyboard scene of the film was released online: