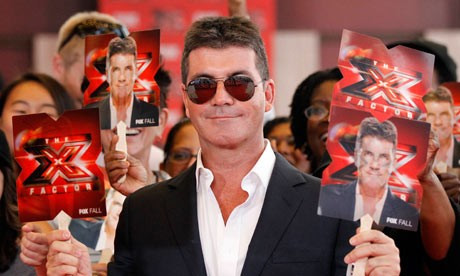 Simon Cowell gave up his seat as head judge on the X Factor back in 2010 to launch the US version of the talent show. But three years on, the showbiz impresario has come to the conclusion that nobody can do the job better than him - not even his stand-in, Gary Barlow.
Cowell, who recently welcomed his first child, has slammed the former Take That singer's judging skills, blaming him for the ITV show's plummeting ratings.
"Gary was seen as the head judge - and so am I. I do believe I am the best person at spotting a potential star and making them work well on the show," he told the Sun.
"That is what I am good at doing, not being a big-mouth on the show. It is making the show I am on better."
During Barlow's time at the helm, the singing competition saw a fall in ratings. Only 9.7million viewers watched former prison officer Sam Bailey take the crown in last year's final, the lowest figure since 2005.
Cowell will make his comeback this summer alongside Cheryl Cole who was previously on the judging panel from 2008 to 2010.
The 54-year-old star is confident his highly-anticipated return will win back viewers and save the ailing show. The record label boss also believes he is better suited to sniff out talent because of his experience and the fact that he is not focused on his own music career.
"A record executive is more likely to want to find the next big star than another artist who may be thinking, "I have found a star who could sell more records than me". I run a record label so I couldn't care less."
Cowell, dubbed TV's Mr Nasty, also admitted he wouldn't hire Barlow to run his record label because he didn't have what it takes to manage talent.
"Essentially that is what you are doing with The X Factor judging panel. But if Gary and I were running a record label we would do it in a different way."