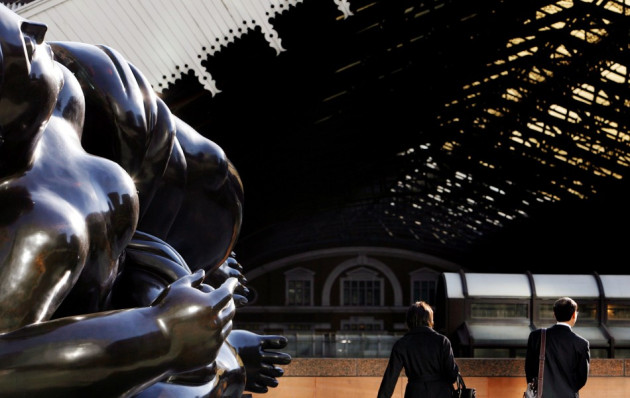 Singapore's sovereign wealth fund has reportedly agreed to buy private equity major Blackstone Group's interest in London's Broadgate office complex.
Under the terms of the deal, which is thought to be worth more than £1.7bn (€2bn, $2.6bn), GIC will buy half of Broadgate, which was once the capital's biggest commercial estate.
A sale will see Blackstone liquidating its 50% stake in Broadgate at a significant profit. The firm invested in Broadgate in 2009, in a deal reportedly worth £1.07bn.
Meanwhile, the deal will further enhance GIC's growing real estate portfolio. In March the company acquired three luxury resorts in the US for $1.5bn. Last year, GIC picked up a San Francisco office tower for $900m.
Real estate developer British Land sold half of Broadgate to Blackstone in 2009 to reduce its exposure to large single assets.
Pursued by Bloomberg, representatives of GIC, Blackstone and British Land all declined to comment. However Song Seng Wun, an economist at CIMB Research in Singapore, told the agency that "the Broadgate stake makes sense for GIC as a long-term strategic investment. Trophy assets in London, Europe's financial capital, are always attractive targets for institutional investors."
The Singapore fund had 10% of its assets in real estate on 31 March, 2013, unchanged from 2012, according to its annual report. Investments in the UK constituted 8% of its global portfolio, down from 9% in the previous year.
While GIC has never disclosed the total value of all its assets, the US-based Sovereign Wealth Fund Institute pegs their value at $248bn.
Sovereign wealth funds made 34 investments worth $8.7bn in the first quarter of 2013, according to data available with the London-based Institutional Investor's Sovereign Wealth Center.
European real estate assets accounted for the largest share ($3.6bn) of state funds' foreign direct investment in the three months to April.
"Like many other institutional investors, sovereign wealth funds have recently favoured real estate to help inflation-proof their portfolios and diversify away from traditional asset classes such as stocks and bonds," said a Sovereign Wealth Center report.