Singapore has issued a stark warning to the US that it faces losing influence in the Asia Pacific region economically if the Trans Pacific Partnership fails to take off.
Speaking at the Centre for Strategic and International Studies in Washington, Singapore's Foreign Minister Kasiviswanathan Shanmugam said: "If you don't do this deal, what are your levers of power? How integrated are you in the Asian economies? Meanwhile, there are a whole series of other trade deals that have happened, will happen and from which you will be excluded. So the choice is a very stark one: Do you want to be part of the region or do you want to be out of the region.
"If you are out of the region ... not playing a useful role, your only lever to shape to influence events is the Seventh Fleet and that is not a lever you want to use. Trade is strategy and you're either in or you're out."
US President Barack Obama's free trade deal, known as the Trade Adjustment Assistance, was shot down by his own party members in a vote in the House on 12 June. The deal is aimed at helping workers displaced by free trade.
A total of 144 Democrats threw their weight together with 158 Republicans to stop the overall package of trade bills. The measure was needed to enact is partner legislation which would grant Obama fast-track trade authority to work on the Trans-Pacific Partnership.
While the TAA failed, the House did approve the fast-track legislation or the Trade Promotion Authority. However, the enactment of TPA is contingent on the passage of TAA.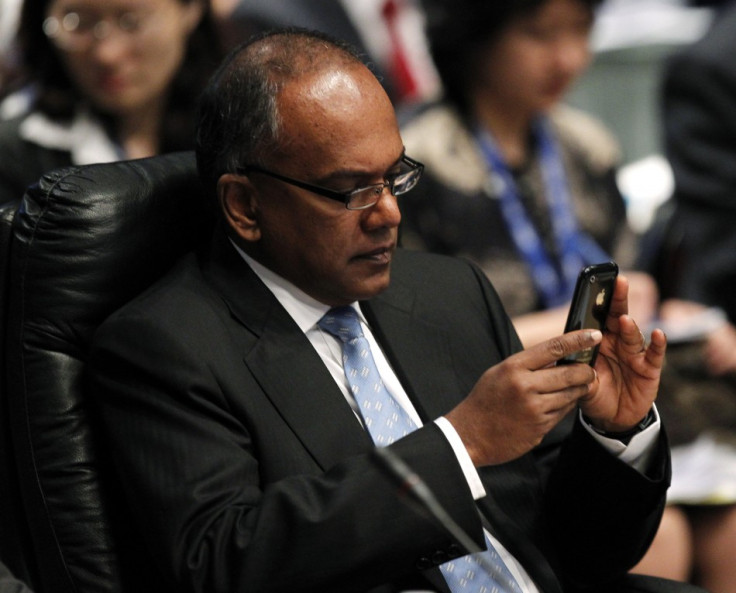 Shanmugam said that the failure to deliver on an issue supported by President Obama and a large number of people would lead many countries to question US credibility, the Straits Times reported.
"Let's be frank about it, the president wants it, everyone knows this is important, yet you can't get it through, how credible are you going to be?" he asked.
"The world doesn't wait, not even for the United States. New histories are being written every day, a new chapter is being written every day and you're either in or you're out."