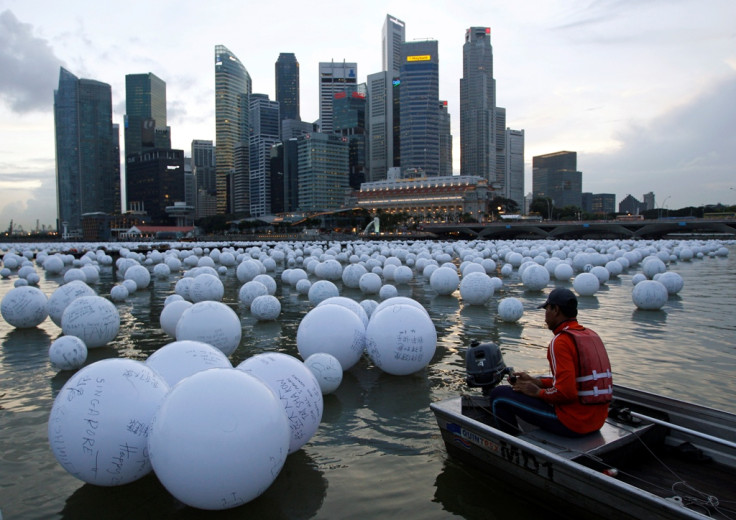 Singapore's economy expanded by just 1.5% on an annual basis in the fourth-quarter of 2014, missing expectations, preliminary government data showed.
A Reuters poll forecast a 2% year-on-year growth in the fourth-quarter. The latest GDP reading was much lower than the 2.8% annual growth in the third-quarter.
GDP grew 1.6% quarter-on-quarter, compared to 3% forecast in the poll.
The island's manufacturing sector contracted 2% on year in Q4, a reversal from the 1.7% expansion in the preceding quarter.
The construction sector gained 0.8% on year, moderating from 1.3% in the preceding quarter.
The contraction was mainly because of a decline in the output of the transport engineering, electronics and general manufacturing clusters, the nation's statistics bureau said.
Growth was supported mainly by public sector construction activities, the Ministry of Trade and Industry added.
Expert opinion
Song Seng Wun, head of research at CIMB told Reuters: "This is Singapore's new normal.
"Unless we see a very strong turnaround in the external demand picture or a remarkable leap in overall productivity, gone will be the days of five-to-eight percent growth."
Mizuho said in a note to clients: "Property market curbs including macroprudential credit restraints as well as foreign [labour] restrictions have also chipped away at growth."
Selena Ling, head of treasury research and strategy at OCBC Bank, said in a note: "The 2015 growth outlook is neutral for now, given that the anticipated US uptick [is] balanced with sluggish growth from the Eurozone, China and Japan."
Barclays Capital said in a note: "Singapore's GDP growth slowed in Q4 to 1.6% q/q saar (market expectation: 3.0%). The slowdown was more pronounced in y/y figures, with growth of just 1.5% y/y, the lowest rate in almost two years.
"Based on [2 December's] provisional print for Q4, GDP growth for 2014 was 2.8%. Given the nature of provisional estimates, we maintain our 2014 growth forecast of 3.1%, but see modest downside risks.
"We forecast 2015 growth of 3.4%."