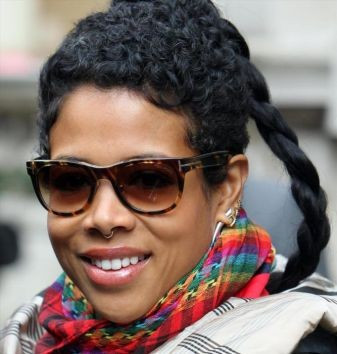 Singer Kelis was left disgusted with Britain after she was allegedly subjected to abuse in a London airport queue simple because of her skin colour.
The U.S. singer said Britain was "racially decades behind progression" after claiming she was labelled a "slave" in a London airport queue, reports the Belfast Telegraph.
Using her Twitter account as an outlet, Kelis recalled the horrific incident stating a "red faced sweaty man" called her a "slave" and labelled her "Kunta Kinte" - the name of a slave in Alex Haley's book Roots.
The musician, who did not reveal the name of the airport, even claimed that the official behind the passport desk had laughed, shaken his head and repeated "Kunta Kinte".
The alleged verbal race attack took place as the 32-year-old was travelling home after performing at Bestival on the Isle of Wight.
The R&B star appeared to be further shocked by the lack of help or outrage from fellow plane boarders tweeting:
"All the while the entire line full of people I just sat on a plane with for almost three hours, over 50 people said nothing. Didn't flinch."
Despite being from the U.S., the musician accepted that her own county was "the poster child for racial inequality", but that it was not a secret.
Kelis tweeted: "I didn't say anything at the time of the riots in London for a lot of reasons. But I am in London all the time and today I'm gonna say that the racial issues in the UK are disgusting.. People don't talk about it. People don't fight about it."
Kelis stated that she kept calm during the incident purely because she had her two-year-old son with her.
The UK Border Agency has not yet commented on the alleged race incident.