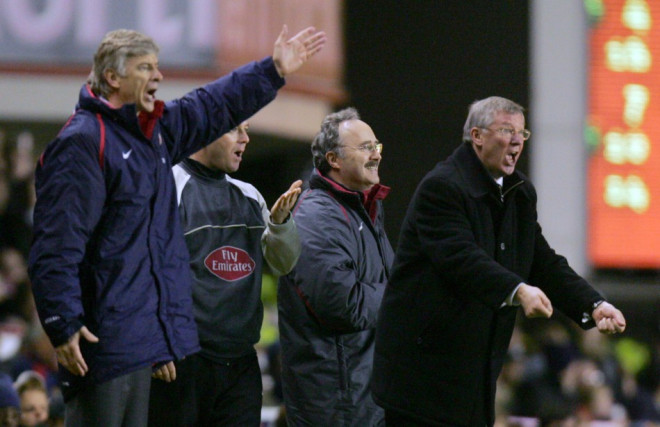 The rivalry between England's two most successful managers go back into the 90's when Wenger was only a newcomer to the Premier Lerague. Having won his first league title in his second year in charge, the Frenchman raised his stature among his contemporaries in the field, not least Ferguson, who was en route to something special with Manchester United. Having been stalled in his quest, the Scotsman had regular spats with Wenger till 2005, before their move to the Emirates.
However, the second half of Wenger's reign with Arsenal has seen the rivalry peter away, mostly because the Gunners were not able to compete at a similar level due to lack of financial independence. Arsenal hardly challenged for the title and were not considered by Ferguson as serious rivals. However, the respect remained and the 71-year-old made his feelings known when he presented his written testimonial at Colney, ahead of Wenger's press conference for the Chelsea game on Saturday.
"I congratulate Arsène in reaching this momentous landmark. Having also reached the same milestone at one club, I cannot emphasise enough the level of dedication, resilience as well as sacrifice required and for that I have for the utmost admiration," Fer guson said.
"Over the years we enjoyed some fantastic battles and you could say we had survived together and respected each other's efforts to play good football. I always enjoy watching Arsène's sides - Arsenal play the right way.
"Playing against them always presented special challenges that I burned many hours over the years thinking about. He has always been a conscientious member of our trade who makes it his business to help other managers.
"Perhaps the biggest compliment I could give Arsène is that I could never be anything other than competitive with my rival for 17 years," he added.