UK Defence Secretary Sir Michael Fallon believes a chemical weapons attack on Syrian civilians happened "on Russia's watch", due to its continued support for President Bashar Assad's regime.
More than 80 people died after a nerve agent was unleashed on the rebel-held town of Khan Sheikhoun.
"This latest war crime happened on their watch," said Fallon. "In the past few years, they have had every opportunity to pull levers and stop this civil war. Russia must show the resolve necessary to bring this regime to heel."
Fallon praised the action by the Trump administration to target an airfield, which the chemical attack supposedly originated from but stressed the need to plan for a strategy that would end the conflict in the long run.
"By sending Tomahawk missiles to attack the airfield, aeroplanes and equipment believed to be involved, it has sent a strong signal to the Syrian regime to think twice before using gas in future.
"Justified and appropriate though US action was, it was also necessarily limited. We now need a long-term solution to this conflict."
As tensions between the UK and Russia grow, Foreign Secretary Boris Johnson has now pulled out of a planned visit to Moscow to meet with the Russian Foreign Minister Sergey Lavrov, who called the decision "absurd", as a result of the Syria attacks – stressing the need to prioritise a ceasefire in the country.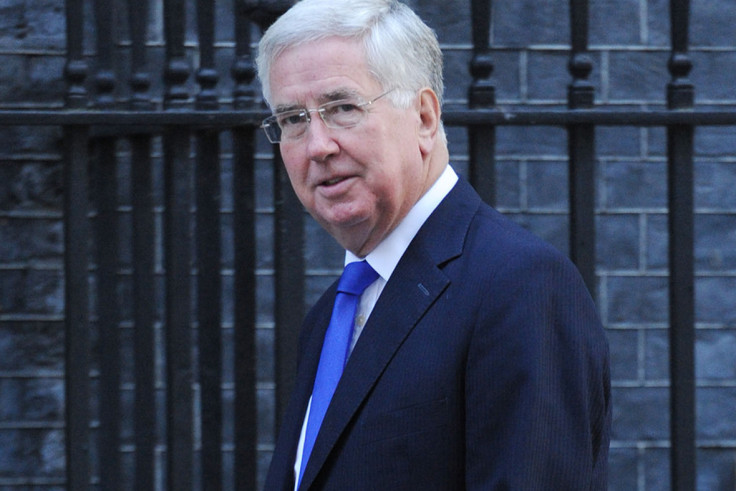 "We deplore Russia's continued defence of the Assad regime," Johnson said, adding he would be in contact with the US Secretary of State Rex Tillerson to "explore the next steps" prior to his planned visit to Moscow on 10 April.
Despite being accused of using the highly toxic chemical sarin, deemed 20 times more deadly than cyanide, the Syrian government have continually denied using a nerve agent on civilians in the attack on 4 April.