Non-Nuclear Nun Sister Megan Rice, 82, Breaches US Nuclear Facility - Guarded by G4S
Anti-nuclear activists force shutdown of Oak Ridge uranium storage depot in Tennessee after cutting through four fences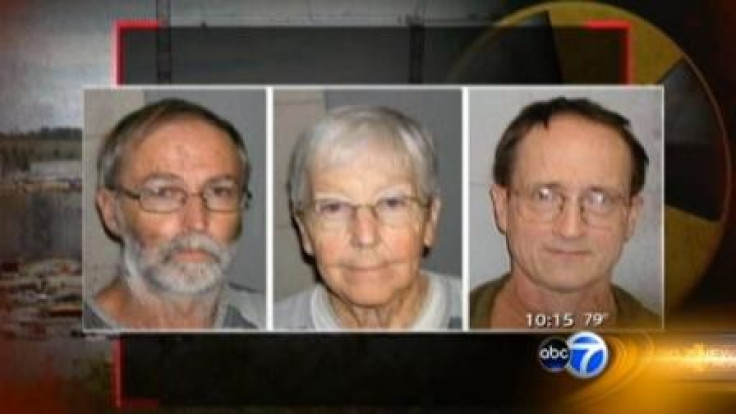 An 82-year-old nun was among three activists who breached security at a US government nuclear bomb facility - guarded by a subsidiary of G4S.
Sister Megan Rice, Michael Walli, also 82, and Greg Boertje-Obed, 57, cut through perimeter fences at the Oak Ridge facility in Tennessee, America's largest repository for the uranium used to make nuclear weapons.
They reached the outer wall of a main uranium storage building, and daubed slogans and threw human blood on the wall in protest at the manufacture of nuclear weapons.
Their spokesman said they got through four fences and walked for more than two hours on the site before reaching the storage building.
Rice, Walli and Boertje-Obed were arrested and charged with vandalism and criminal trespass. The Oak Ridge site has been shut down until the second week of August.
"It was obviously a pretty serious incident," National Nuclear Security Administration spokesman Joshua McConaha said.
Further embarrassment
The Oak Ridge security breach was a further embarrassment for G4S, which was the focus of fierce criticism in the UK for its failure to provide sufficient security guards for the Olympic Games.
Having pledged to provide 10,400 guards for the Games, G4S was forced to admit in July that it could muster less than half that number. The shortfall forced the government to draft in 4,700 soldiers, and it appears certain that G4S will lose a large portion of its £284m Olympics fee.
© Copyright IBTimes 2023. All rights reserved.