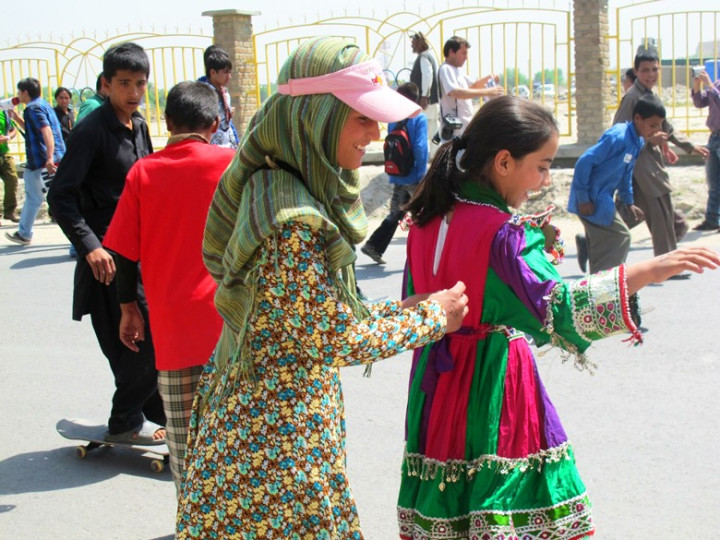 Among the victims of the latest suicide bombing in Kabul, not far from Nato military headquarters, were four children involved in a skateboarding non-profit organisation called Skateistan.
"We are very sad to learn that of the six young children confirmed to have passed away, four of them were students, volunteers and youth leaders at Skateistan, who were well-loved and well-known faces for the entire team in Kabul," said the organisation on its website.
The Taliban claimed responsibility and said it was carried out in response to the US announcement that it would list Haqqani, a Taliban offshoot network, as a foreign terrorist organisation.
But the bomber, described as only 14 years old, killed children involved in an educational programme which uses skateboarding as a tool to build trust and provide empowerment to youths aged 5-17 in Afghanistan.
The victims included Khorshid, 14, a staff skateboarding instructor in the girls' classes, Nawab, 17, a volunteer skateboarding instructor, and Mohammed Eeza, 13, another Skateistan participant.
"In most of their class at Skateistan there were other street working kids, and many didn't have any education besides coming to our facility," Rhianon Bader, spokeswoman for the NGO, told IBTimes UK.
Khorshid's story is one of the most compelling, as she had just been given full-time work with Skateistan, though she was working on the street at time of the attack as it was a national holiday.
Some of the female students shared their memories of the girl's courage on the Skateistan website.
"She was very brave and gave courage to all of us girls," said one. "She was always telling us to be brave like the boys and then no one would dare to touch us.
"She always wanted us to go down the big ramp," another girl said.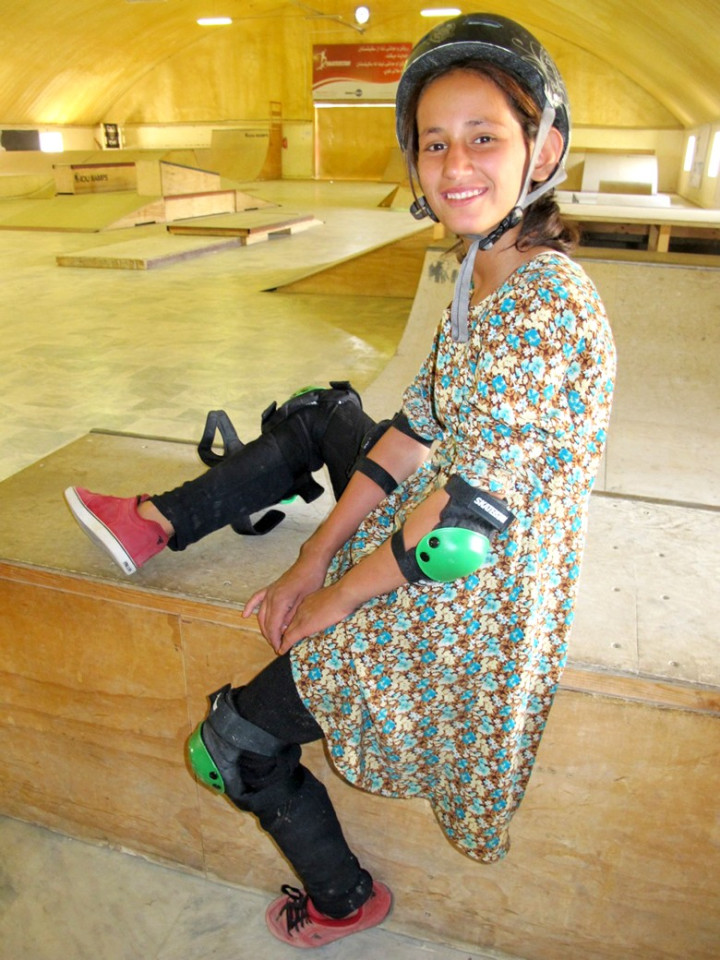 About 40 percent of Skateistan participants are female, according to the organisation. Founded in 2007 by Australian skateboarder Oliver Percovich in Kabul, Skateistan has extended its aid programmes for youth in Phnom Penh, Cambodia, and is building a second facility in Afghanistan, in Mazar-e-Sharif
"All the students at Skateistan come a minimum of once a week, taking part in skateboarding lessons and other educational activities in our classrooms," Bader said. "A lot of what they learn is creativity and problem-solving."
The classroom workshops also involve arts projects including theatre, film, painting, puppetry, gardening, or sculpture.
"These are activities that don't require literacy to take part in," Bader said. "It levels the playing field between youth of all socio-economic backgrounds."
The deaths have devastated a community dedicated to build self-confidence and leadership among Kabul youth.
"Lack of trust between the many different ethnic groups and between rich and poor makes a functioning civil society impossible," the spokeswoman said.
"By learning together and developing new passions for sport, and new skills, Skateistan's students build social capital where it is most needed and most likely to happen [between youth]."
In Kabul, the number of street working children is around 60,000, mostly exposed and vulnerable.
"We are a social project with quality, rather than quantity," the organisation said. "We want our students to be involved in the long term and grow with us, so we can provide them with ongoing opportunities in education, especially girls and street working youth."
Skateistan has established an emergency fund at Crowdrise.com in memory of the victims.