A leading Sunni Muslim body has said saving the archaeological site of Palmyra is a "battle of all humanity", as Islamic State (Isis) militants enter the museum in the ancient city.
Leaders at Al-Azhar, the prestigious Cairo-based university, said the world must come together to stop IS destroying the 2,000-year-old World Heritage site.
"Protecting archeological sites from destruction and plundering is the battle of all of humanity," it said in a statement. "We have to unite our efforts in order to protect one of the most important archaeological cities in the Middle East from being destroyed by Daesh [IS]."
According to a Syrian official, militants broke into the museum in Palmyra last week. While they are not believed to have destroyed any of the artefacts yet, there are grave concerns they will face the same fate as sites such as the Assyrian city of Nimrud and the Mosul museum.
Al-Azhar says sharia law bans the destruction of world heritage sites and ancient artefacts.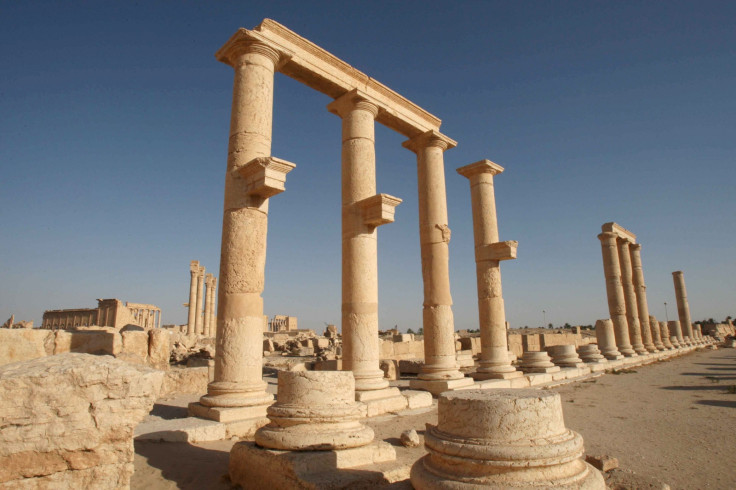 Maamoun Abdulkarim, the head of the antiquities and museums department in Damascus, told AP they entered the museum on 22 May and locked the doors, leaving armed IS guards in charge. The group also posted pictures of its black flag over the ancient hilltop castle that overlooks the Temple of Bel.
Abdulkarim told IBTimes UK last week that Palmyra was "at the crossroads between Orient and Occident, a blend between two arts and cultures" and called for an international effort to save it.
"Its destruction would be a catastrophe. Did you see what happened in Nimrud and Hatra?" he said, adding its loss would be felt by the "entire world".
Since entering the ancient city, IS is believed to have executed hundreds of people including many children, Syria's state news agency said: "The terrorists have killed more than 400 people including women and children… and mutilated their bodies, under the pretext that they cooperated with the government and did not follow orders."