Cambridge University medieval hospital cemetery – first images revealed of over 400 skeletons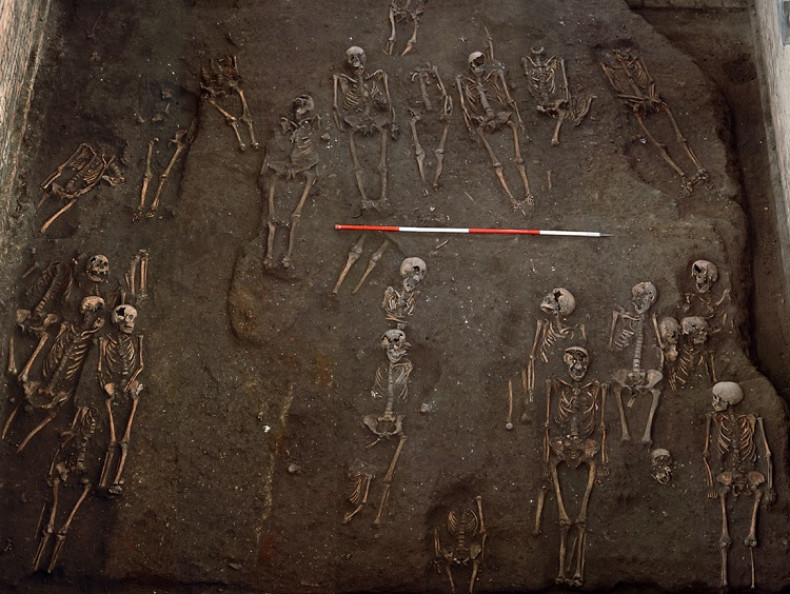 One of the largest medieval hospital burial grounds in the UK has been unearthed by archaeologists, found beneath Cambridge University.
The amazing pictures of more than 400 complete skeletons have been released to the public for the first time since the dig started in 2010 (running to 2012) beneath the Old Divinity School at St John's College as part of the building's refurbishment.
It is estimated that 1,300 burials took place at the 13<sup>th century cemetery, according to a report in the Archaeological Journal. The bodies dated from the 13<sup>th to 15<sup>th centuries were buried from the medieval hospital of St John the Evangelist which was located opposite the graveyard until 1511, from which the college later took its name.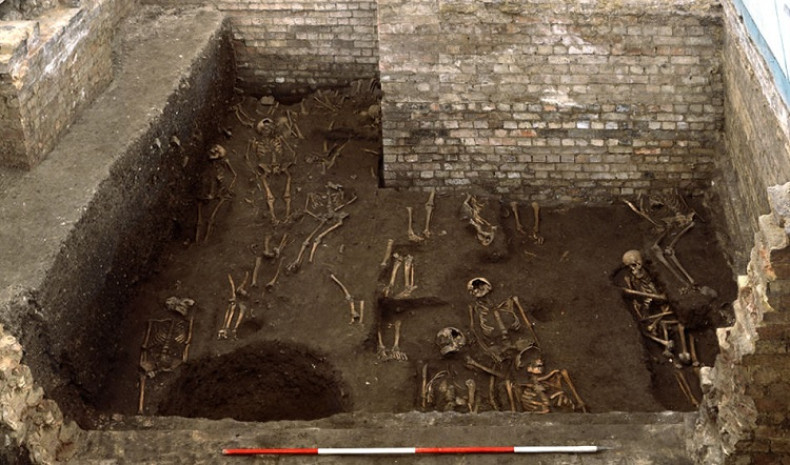 Craig Cessford of the Cambridge University Department of Archaeology and Anthropology led the dig and authored the report, saying the excavation was "one of the largest medieval hospital osteoarcheological assemblages from the British Isles".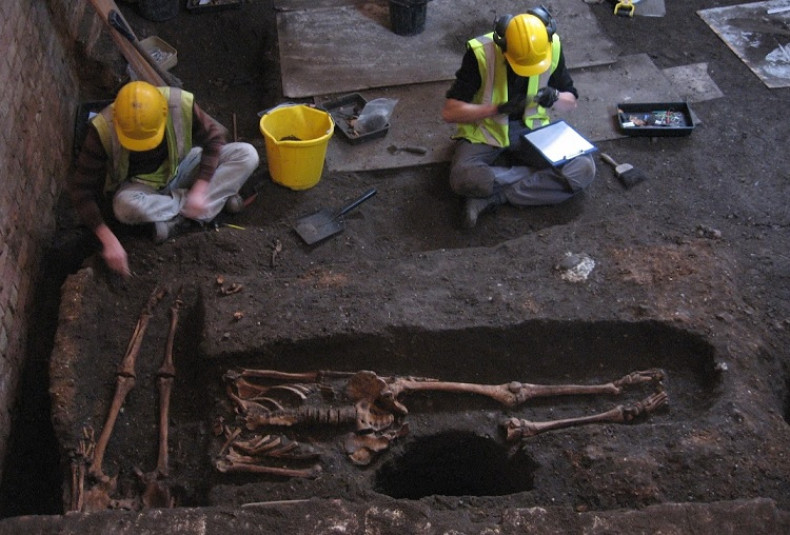 The team, from the Cambridge Archaeological Unit, found the cemetery to have six "cemetery generations" defined as the time taken to fill all available space before burying other bodies in the same locations. Experts said the majority of burials took place without coffins, indicating it was primarily used to serve the poor. Jewellery and personal items were only present in a few of the burials.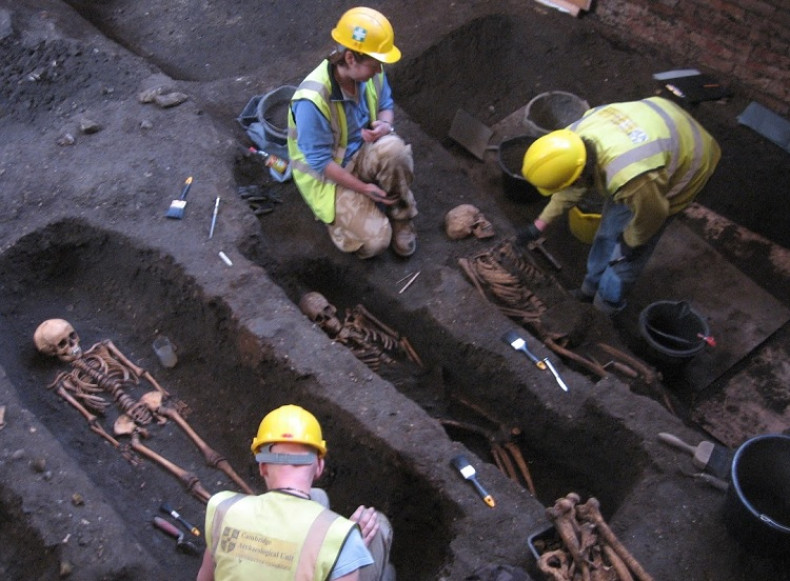 "Evidence for clothing and grave-goods is rarer than at most hospital cemeteries," said Dr Cessford. "Principally because this was a purely lay graveyard with no clerics present. Items were found in graves that might represent grave-goods, but their positions were ambiguous and it is equally possible that they represent residual material from earlier activity at the site."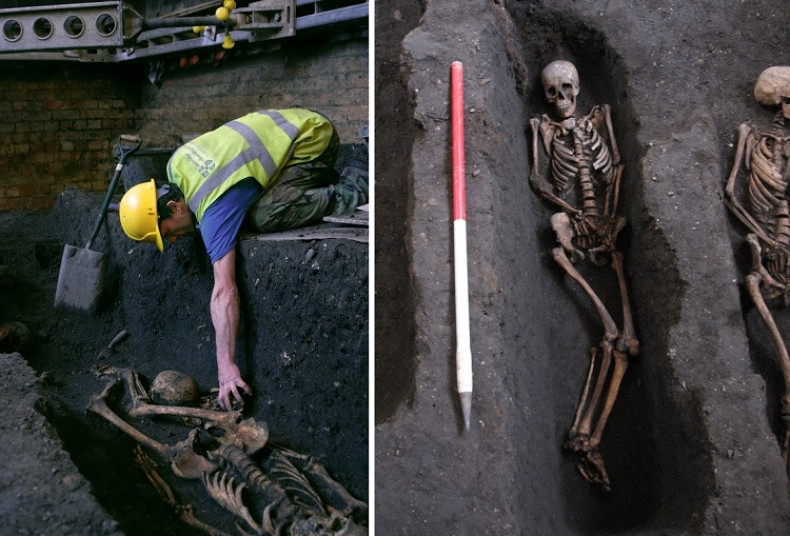 There was no evidence of Black Death from the human remains discovered, which debunked rumours from locals at the time that linked the disease to the cemetery. The team did not find any sign of large burial groups from that period (1348-1350).
The bodies on the contrary did not exhibit many serious illnesses and conditions that would have required medical attention. The journal report suggested that "this could reflect that the main role of the hospital was spiritual and physical care of the poor and infirm rather than medical treatment of the sick and injured".