One of the summer's most drawn-out transfer sagas was finally completed on deadline day, as Tottenham Hotspur, who also loaned Espanyol goalkeeper Pau Lopez and beat Everton to the signing of Moussa Sissoko, finally secured the services of Marseille winger Georges-Kevin Nkoudou on a five-year contract for a £9m ($11.9m) fee [according to BBC Sport] before the summer window closed for business.
To say this signing was a long time coming would be something of an understatement. More than a month has passed since the French U21 international first underwent a medical, with the repeated delays reportedly caused by a range of different factors including Spurs chairman Daniel Levy's attempts to restructure the deal, the resignation of recruitment chief Paul Mitchell, Marseille's ongoing takeover talks and makeweight Clinton NJie being linked with a potential return to Lyon.
But with the deal now finally completed, French football expert Andrew Gibney gives IBTimes UK the lowdown on Nkoudou...
There is a saying in French football, 'mouiller le maillot'; the literal translation being to wet the shirt. It means the fans expect you to put in a shift. It's one of the reasons Joey Barton and Steven Fletcher were quickly accepted by supporters of Olympique de Marseille and it is why, after just one campaign, Georges-Kevin Nkoudou became a fan favourite at the Stade Vélodrome.
There is a similar attitude in English football. If you are a creative player and things aren't going your way, the least that is expected is for you to show you care.
When Marseille were struggling in the league, and the goals from Chelsea recruit Michy Batshuayi had dried up, it was young Nkoudou who picked up the baton – a huge ask for a player in only his second full season in France.
On the pitch, what he instantly gives any side is pace. He has a blistering quickness that is almost unrivalled in Ligue 1. But it's the determination and desire that he combines with that speed that devastates defences.
Yes, the 21-year-old could pick up more assists. His final ball can leave a lot to be desired – there are similarities with former Tottenham winger Aaron Lennon when in wide positions. But with time and guidance that could easily improve. In front of goal, the comparison could be made with another north London forward, Theo Walcott. They both make runs from outside to in, and when Nkoudou finds himself through on goal, like Theo, he sometimes fails to show that killer instinct.
Where the new Spurs man differs, though, is in the intelligence he has shown over his time at both FC Nantes and Marseille. He knows when to stay wide and when to cut in, he has shown an instinct to pop up at the back post and apply a finish as well as break through a team's offside trap. His pace demands respect; his movement will punish you if you don't show it.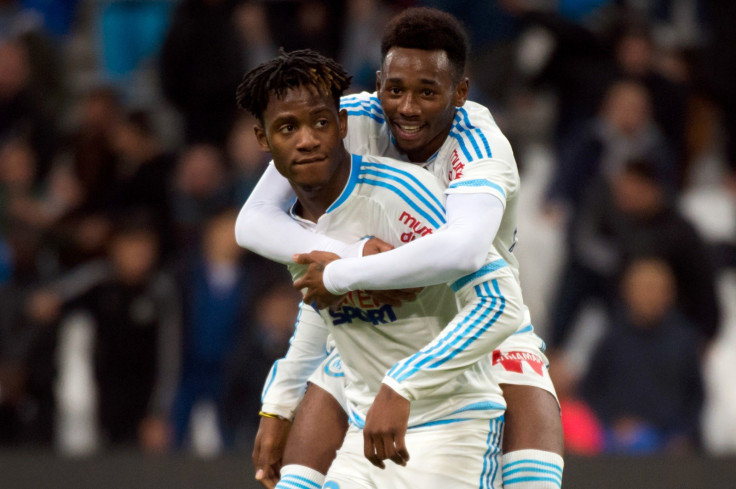 After the Christmas break, Marseille were struggling to find a win as they travelled to face SM Caen. Just 1-0 up, it was Nkoudou who applied the winning touch. Breaking away down the right, Batshuayi was bearing down on the penalty area when he picked out the youngster's run down the left. Nkoudou had kept his space, made the defender choose between him and the Belgian forward, Dennis Appiah picked the latter and the 20-year-old was free to curl his shot beyond Remy Vercoutre for just his fourth goal of the season.
After the game, Canal Plus journalist, Pierre Menes, purred at the contribution of the young winger: "Georges-Kevin Nkoudou, week after week, shows he can do it. We often talk about Marseille's bad deals, but €1m (£853,000) for GKN is good business. The kid accumulates interesting performances while putting in a shift."
Playing away at Montpellier, Marseille were struggling to find the breakthrough. Spanish coach Michel brought Romain Alessandrini on to play down the left and Nkoudou filled in through the middle. With 22 minutes to go, he would score his last league goal of the campaign, winning his club three difficult points.
RMC radio journalist Daniel Riolo was full of praise of the France under-21 international. "It's once again the 'Jesus' of OM, Nkoudou, that scores," he commented in his column after the match.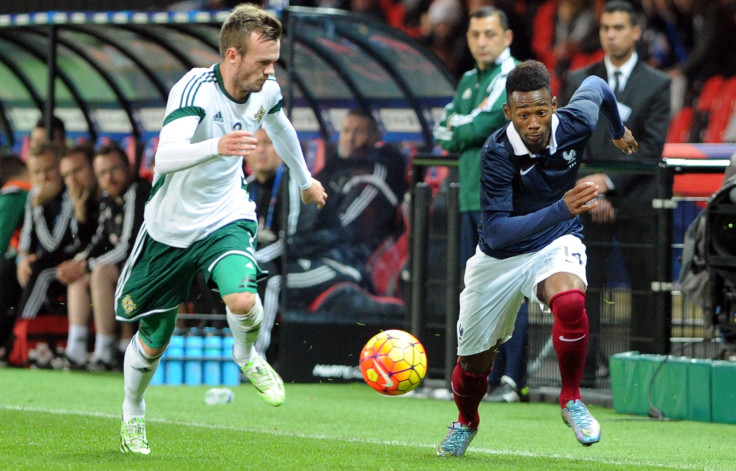 In the very same game, Florian Thauvin made his second debut for Marseille, on loan from Newcastle United, and the young winger showed the difference between two very capable players. The elder picked up a straight red card for a ridiculous challenge just 10 minutes after coming on.
This is where Nkoudou is unique among Ligue 1 wingers. He has the ability, the speed and the intelligence to trouble defenders, but his attitude on the pitch is excellent. That is what has propelled him from his rejection by Paris Saint-Germain at youth level, through the Nantes academy, into the OM first team and now to White Hart Lane.
"I am sure of my ability. The idea is to build my career. The example of Eden Hazard," Nkoudou told L'Equipe in January. "He improved each year in Lille, from best prospect to best player in Ligue 1. After he moved to Chelsea, he became the player he is today. I am an ambitious person. To go higher, you have to be decisive, by doing that, sooner or later, I will change level and I'll play in big competitions."
That has now come true, and if he can keep that same desire and belief under Mauricio Pochettino, the sky is the limit for the gifted speedster.