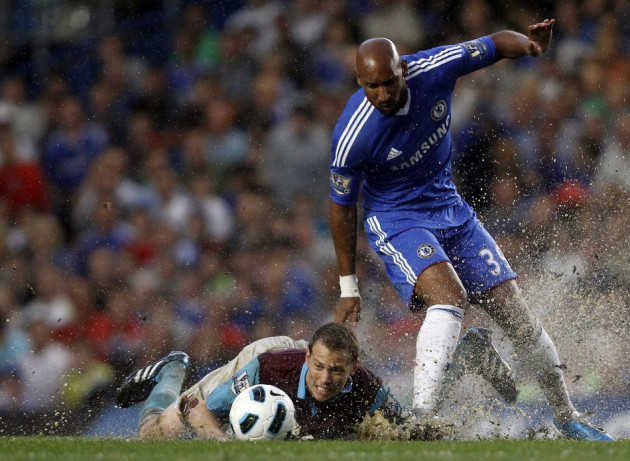 Ray Wilkins believes Nicolas Anelka still has the quality to perform at the top level in the Premier League.
Anelka, 32, had his transfer request accepted over the weekend and is expected to leave Stamford Bridge in January after saying "I know where I'll be on January 2."
Chelsea manager Andre Villas-Boas has instructed the former French international and his team-mate Alex to train away from the main team as he looks to sell the pair in the New Year.
Wilkins, the former Chelsea player and assistant manager, believes Anelka is still good enough to play for a top-four side.
"Nicolas Anelka has got so much to offer," Wilkins told talkSPORT. "He is one of the fittest human beings I've ever come across.
"He works extremely hard on his game and is very strict in what he does. He's still got a good couple of years left in him. He's an absolute diamond."
"We read a lot about his sulking but I never found that with Nicolas. He can still play for a top four club in the Premier League.
"[He] hasn't played a lot recently but he still has so much more to offer, his pace, his goal-scoring ability, the way he can bring other players into the game. He's top quality."
The Chelsea striker revealed on Monday that he has already decided where he will be playing in January.
"I've known for a little while," he told Chelsea's official Web site.
"The club, which is going through a difficult time, has decided to work with Chelsea's players of the future and, as I am a good professional, I have accepted this."