You can forget your helter-skelters, do you have the guts to take on the world's highest slide that hangs 1000ft in the air off the side of a skyscraper and is made of glass? Thrill-seekers looking to test their nerve can crane their necks up at the US Bank Tower in Los Angeles – the tallest residential tower in the western hemisphere – where they'll soon find the Skyslide.
When built, the all-glass slide will shoot out of the side of the skyscraper and send the brave and barmy on a 45ft ride from the 70<sup>th floor down to the 69<sup>th with dizzying views of downtown LA's streets below. Made from glass just 1.25-inches thick, the Skyslide will no doubt get the adrenaline pumping from those who paid $8 (£5, €7) to brave the heights.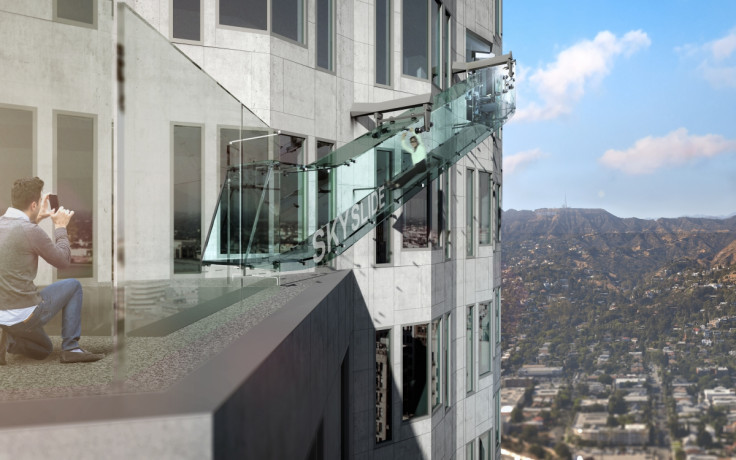 Riders of the attraction will be pleased to know they end up safely on the open-air observation deck of the US Bank Tower, which is operated by OUE Skyspace and will offer 360-degree views of LA and San Gabriel mountain ranges beyond.
The record for the world's highest slide will briefly be owned by London with the 2012 Olympic sculpture, the ArcelorMittal Orbit, installing a giant slide that takes visitors on a 45-second spiralling journey down the 376ft structure. With the London attraction set to open in spring 2016 it will be a short-lived record as LA's Skyslide will open to the public in June 2016 with tickets for timed slots on the Skyslide going on sale 18 March.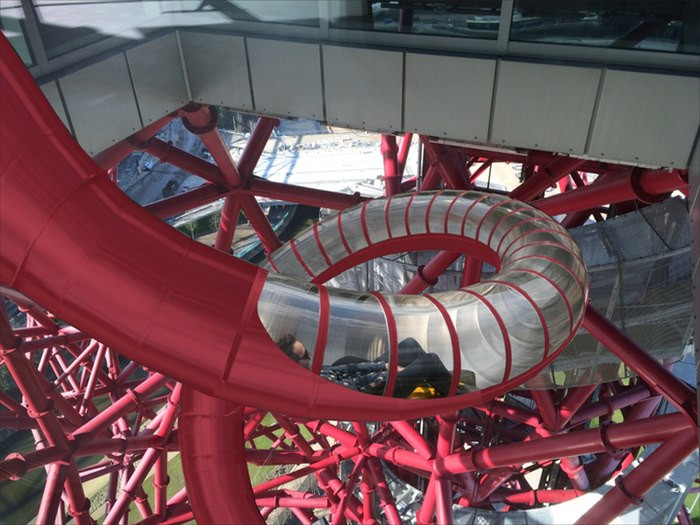 The Skyslide adds to the growing number of heart-pumping attractions made from glass following a suspension bridge in China that spans over a gorge and its 590ft drop below (which also began to crack recently) and a glass walkway that juts out over the Grand Canyon in Nevada.