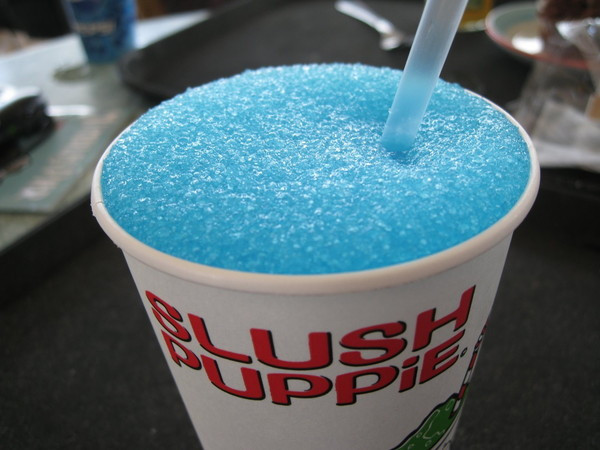 Will Radcliff, the entrepreneur who built a multi-million dollar empire from the frozen flavoured drink Slush Puppie, has died at the age of 74.
The businessman had been in declining health following a recent fall, and passed away in a Cincinnati hospice, said DeeAnn Radcliff Harmon, his daughter.
She described her father as a natural salesman with a "bigger-than-life personality", who could "sell anything to anybody", according to Alaska Highway News.
Radcliff, who was born Willard Lawson Radcliff in Dayton, Kentucky, and had many other business operations, including a frozen cocktail business.
One of his first regular jobs was shining shoes at a country club, and he later returned to the club as a member.
He was said to be a natural salesman, with jobs ranging from selling peanuts to vacuum cleaners door-to-door.
Slush Puppie was made from frozen syrup and small pellets of ice, and became practically ubiquitous at convenience stores and shopping outlets following their creation in 1974.
According to the Slush Puppie website, Radcliff and his sister Phyllis, came up with the name while sitting on their front porch in Cincinnati, Ohio.
In 2001, the London-based Cadbury Schweppes Plc bought the Slush Puppie Company.
Slush Puppie's products are sold in 62 countries. The company generates revenue of more than $30m (£18.4m, €23.4m) million a year and owns a 125,000-square-foot bottling plant in Mississippi.
Radcliff had spotted a slush machine at a 1970 Chicago trade show and saw the possibilities of icy sweet drinks that could be made for a few pennies, according to an AP report.
He thought the sound of icy crystals hitting the cup, the smell and taste of flavorings, and the texture pleased all the senses. It proved a financial success.
It's estimated that more than 650,000 machines that dispense the semi-frozen, syrupy concoction.
Radcliff owned a 4,000-acre ranch in Umatilla, Florida, and worked for land conservation. He bought his first Lear jet at the age of 39.