Ilie Nastase has attacked Wimbledon organisers for banning him from this year's tournament amid his suspension by the International Tennis Federation. The 70-year-old will not be invited to the Royal Box on Centre Court during the tournament and will be blocked from entering the grounds if he obtains a ticket.
Nastase remains under investigation by the ITF for the racist remarks he directed towards Serena Williams' unborn child. Tennis' world governing body are also scrutinising his behaviour during Romania's Fed Cup tie against Great Britain.
But the first reprimand for Nastase is the withdrawal of his invitation to attend Wimbledon. The Romanian is a constant presence in the Royal Box yet he will not appear this year after All England Club chairman Philip Brook confirmed he would be turned away from the gates at SW19.
Nastase has responded in typical brash fashion, labelled the tournament as "small-minded".
He told website ProSport: "What does Wimbledon have to do with what I said about Serena and at the match in Romania? If I did something stupid at Wimbledon then I'd understand if I were then suspended. But in this case, I don't get it.
"In 1973, when everyone else refused to play at Wimbledon [because of a boycott by the Association of Tennis Professionals] but I did – does that not count for something? Do they not think about that? If they are going to be so small-minded about it, there's nothing I can do."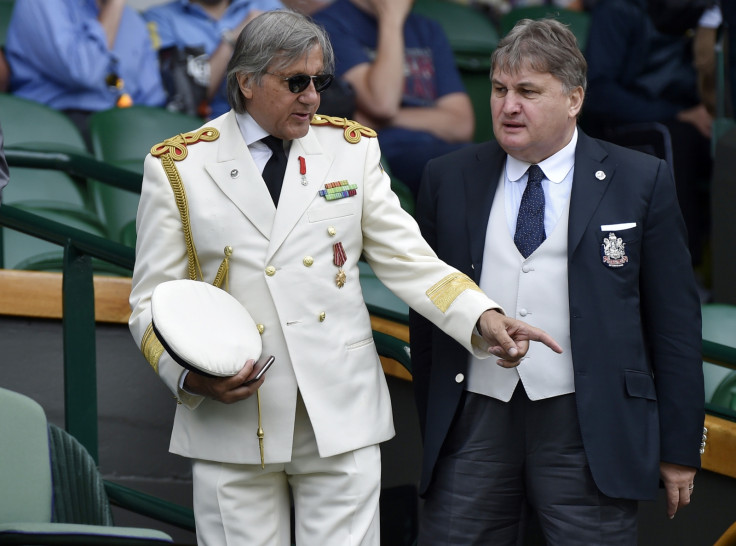 Accused of racism by Williams and under-fire after his conduct in the Fed Cup last month, Nastase faces a lengthy ban from tennis should the ITF find him guilty of either or both offences. The tie in Constanta was littered with incident involving Nastase, which included him asking for the room number of GB skipper Anna Keothavong prior to play starting, before he was ejected from the stadium after insulting Johanna Konta during her first match.