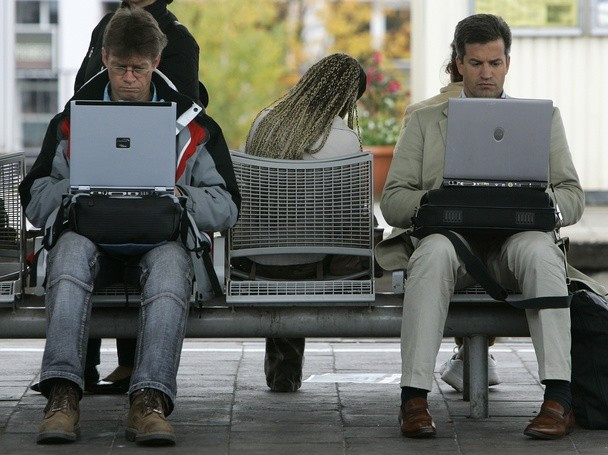 With an estimated combined turnover last year of £1.5tn, small businesses form the engine room of the UK economy. The chancellor's extension of the £80bn Funding for Lending scheme (FLS) to January 2015, skewing incentives to boost lending towards SMEs, is another welcome sign that the government is taking steps to put a real support network in place for small businesses.
And yet I believe the responsibility to support small businesses doesn't just lie solely with the government - big businesses have their own important role to play. For too long, businesses in the UK have worked in silos and it's damaging our ability as a nation to innovate. Big businesses need to take responsibility and apply their assets to help smaller players reach their full potential.
Businesses should be investing in innovation, not just by acquisition but by incubation. We need to foster entrepreneurs - whether in start-ups or larger companies - and enable them to quickly implement their ideas to create widespread business benefits.
This is nothing new in the digital services space - many companies are incubating start-ups and getting first refusal on their ideas. But incubation isn't limited to the tech sector. All businesses have something to offer our small business community, be it funding, mentoring and training, or simply the use of office and workspace.
It's also important to remember that our economy is becoming increasingly digital, and connectivity is central to that. Inventing effective business models and cultures for the digital economy is one of the biggest challenges of our time.
To return to real economic growth, we need to unlock the digital services that will propel Britain forward. To do this, businesses of all sizes need to embrace process change and look to digital solutions to streamline models and operations. Innovation isn't just about products or services, but about making behavioural changes, inventing new operating models and introducing new and more efficient ways of doing things.
With more than 8% of GDP coming from the internet, the digital economy has an important role to play in boosting our economic recovery. In order to seize the opportunity that digital Britain will bring to individuals, businesses and the economy, I believe we need to be confident in three key areas that underpin a truly technological society: digital infrastructure, digital literacy and digital transparency.
4G will be the new infrastructure vital to powering the products and services needed to help kickstart our economic recovery.
Digital literacy is fast becoming a minimum standard in the same way English and Maths skills are. It just so happens that our most technologically literate citizens are young people. Their skills are the future fuel of the economy - but as it stands, there's just not enough being done to harness them. We believe businesses, large and small, can help drive our economic recovery by offering new opportunities to young people and better showcasing existing ones through digital means.
New digital services depend upon the creation, collection and analysis of data - but consumers are fearful. This is largely because companies and government haven't been good at clearly explaining how it is done. Businesses and government must work together to encourage transparency among consumers to boost digital confidence. Only by doing so will the benefits for both consumers and British businesses - big and small - be unlocked.
We can put Britain back on top. Investment and support for our small business community is crucial, as is capitalising on the opportunities offered through the digital economy. It's this joint effort from government and businesses that will get Britain back on the road to recovery.
Ben Dowd is O2's business director.