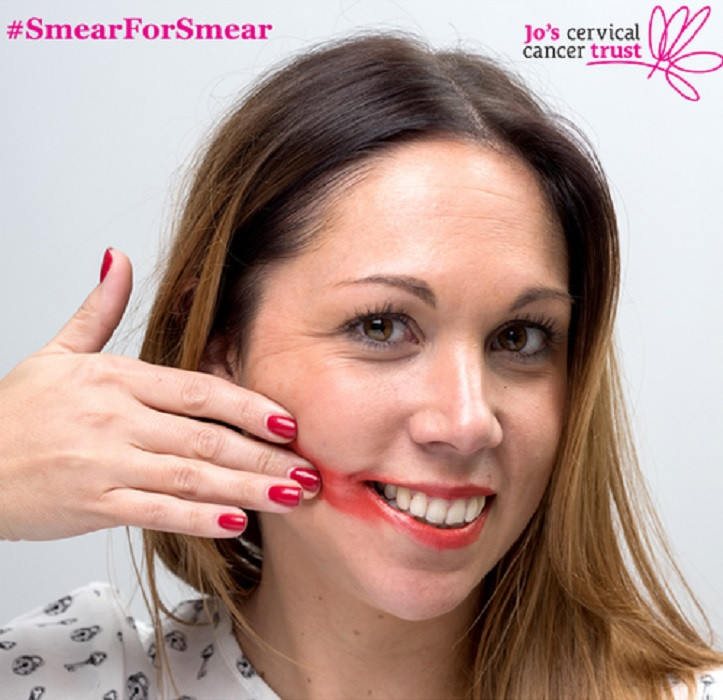 Cervical cancer is the most common cancer in women under 35. It is also the most preventable. However, in 2011, almost 1,000 women – a third of those diagnosed – died from the disease.
In England and Wales, women are invited to attend a smear test at the age of 25 – yet a fifth of them don't bother.
Screening for under 25s
Women below this age can ask their doctors for one, however they have the right to refuse. The media is littered with stories of how the age for having a smear test should be lowered to 18 or 20.
The reason they are not offered cervical screening is because normal developmental changes to cells in the cervix are still taking place in younger women, so the number of false negative test results is far higher.
Cases of cervical cancer among women under 25 are also extremely rare – about 2% of cases – another reason why they get so much media attention.
It is also worth noting that cervical screening is not a test for cancer, after symptoms have presented. Women experiencing symptoms will be sent for a diagnostic test – a smear test looks for abnormal cells that could become cancerous, not the cancer itself.
#SmearForSmear
Jo's Cervical Cancer Trust, the charity that set up the #SmearForSmear campaign, is looking to raise awareness of cervical screening.
It highlights the fact that a fifth of women invited for a smear test do not attend – among women aged between 25 and 29, this is one in three.
Considering the unremitting focus on women under the age of 25 who "could have been saved" if they were eligible for a smear test, would they really have gone anyway? But this is another issue altogether.
The campaign is asking women to put on lipstick, smear it, take a selfie then share the picture on social media, nominating a friend to do the same.
This is not the easiest thing in the world to do. It asks women to put lipstick all over their faces, which is then difficult to remove and leaves your skin all blotchy.
What would be easier, in fact, would be to phone up your GP and make an appointment for a smear test. Will women actually do this though? Maybe. Maybe not.
The Jade Goody effect
When Jade Goody died from cervical cancer at the age of 27, there was an upsurge in the number of women going for smear tests.
Her much publicised battle with cancer got the message across that a quick test can prevent a horrible premature death. It was dubbed the "Goody effect", but the numbers of women attending cervical screening have now dropped back down.
It's coming to the point where the viral selfie campaign for charity has had it's day - how will this latest one stand out from the umpteenth others out there?
If you don't go for a smear test, you are more likely to end up dying from cervical cancer, leaving behind friends and family. I don't really think smearing lipstick on your face get this across.
Around 5,000 lives are saved every year from cervical screening and it only takes about five minutes.
If the Jo's Cervical Cancer Trust #SmearForSmear campaign increases uptake that's great, but please don't post a selfie without first making sure you are up to date and – if not – to book yourself in for a test.