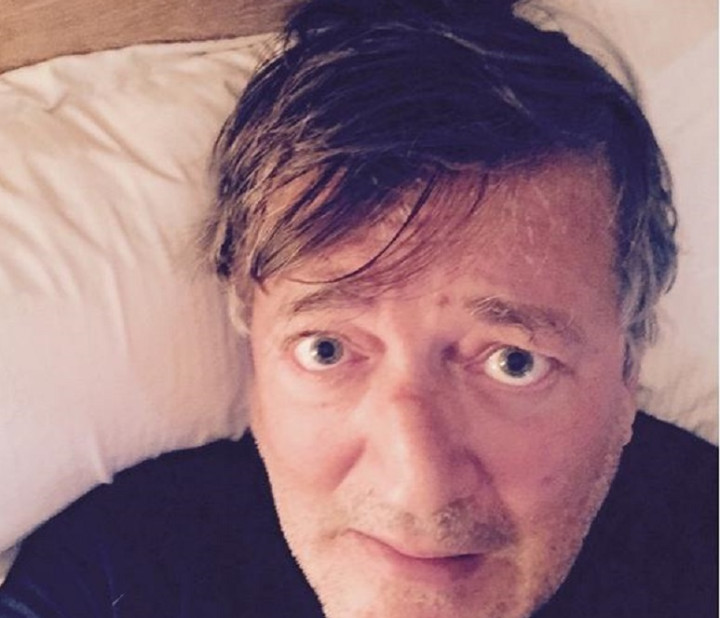 A new internet craze has replaced the Ice Bucket Challenge, in which participants post photographs of themselves in bed shortly after waking up.
The #Wakeupcall campaign, in aid of Unicef, raises money for the charity's Syria Emergency Fund. Similar to the #nomakeupselfie for the Cancer Awareness campaign that went viral earlier this year, stars have already jumped on the bandwagon.
Actor and presenter Stephen Fry posted a picture to his 7.5 million followers on Twitter of himself in bed wearing a black t-shirt.
"I warn you, look away," he wrote alongside.
The campaign encourages participants to donate £5 to the Syria Emergency Fund, which raises money for the 6.5 million Syrian children in need of humanitarian aid in the country or those living as refugees in neighbouring states.
Earlier this year, the #nomakeupselfie campaign raised millions of pounds for Cancer Research UK.
Tom Hiddleston, the actor known for his part in Steven Spielberg's War Horse and for his character Loki in the Marvel Studios Thor films, posted a picture of himself in a white vest and hooded top.
Those taking part are encouraged to nominate friends to publish similar pictures. Hiddleston chose Emma Watson, Keeley Hawes, from BBC Two's Line of Duty and Josie Rourke, the artistic director of London's Donmar Warehouse Theatre.
Celebrity cook Nigella Lawson has also taken part, nominating Lena Dunham and Alex Andreou, a journalist and head of the Sturdy Beggars Theatre Company.
Claudia Winkleman, the television presenter, was one of the first celebrities to get involved in the new campaign, posting a picture of herself with tousled hair.
Others include Jemima Khan, Daisy Lowe and Richard Bacon.
Khan posted: "Then nominate three friends to show us their #wakeupcall and help wake people up to the crisis for Syrian children."
Benedict Cumberbatch, Tom Cruise and Cheryl Fernandez-Versini have all expressed support for the campaign.
The organisers hope to repeat the success of the Ice Bucket Challenge, which raised £7m for the Motor Neurone Disease Association in the UK alone.