Former Labour Home Secretary Alan Johnson has announced he is standing down at the general election on 8 June.
Widely respected across the political spectrum, Johnson had once been tipped as a potential leader of the party, but has found himself increasingly marginalised under the stewardship of Labour leader Jeremy Corbyn, with the pair clashing most notably over Brexit.
After serving Hull West and Hessle for almost 20 years, Johnson wrote to constituents in light of the surprise snap general election, to state he felt it was now time to step aside for a younger candidate.
"Every day has been a privilege and a pleasure but it can't go on for ever and the electoral cycle means that each incumbent has to think again about what's best for them, the constituency and the party," wrote Johnson.
He continued: "As far as the constituency and the party are concerned, no MP wants to put them through the anguish of a mid-term by-election, so for me the personal decision is whether to retire now or in 2022 when I'll be into my 70s. I've decided that going now will give me the opportunity to do other things with my life and is therefore in the best interests of me and my family. I also think it's best for the party."
Johnson, who charted his journey from an impoverished childhood in London to a cabinet position in a series of memoirs, stood against Harriet Harman for the position of deputy leader in 2007, but lost.
A vocal critic of Corbyn in recent times, he described the Islington MP of "working against" the party's efforts to campaign to remain within the EU.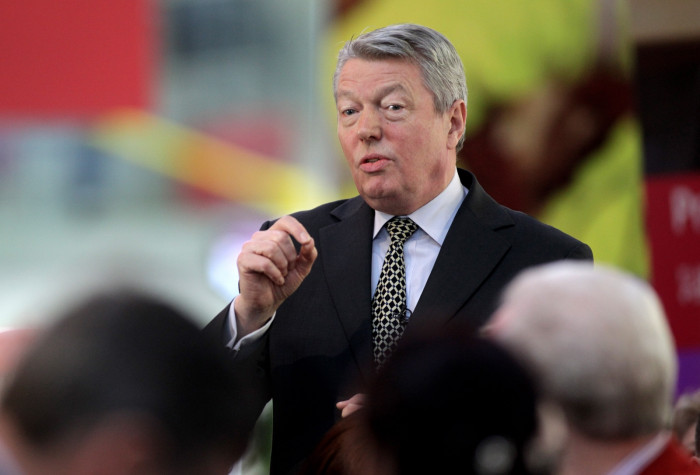 However, in a tribute published by the Evening Standard, the Labour leader looked past these tensions, stating: "I want to thank Alan Johnson for his years of dedicated service to the Labour Party and to the people of Hull West and Hessle.
"Alan is the epitome of Labour values, coming from extremely humble beginnings, working as a postman before working in the trade union movement and then as a Labour member of parliament. He is a politician who commands respect and admiration from across the political divide, and he will be missed from the Commons by members of all parties."