Prime Minister Theresa May has announced she wants to call a snap general election on 8 June. She said Britain needed stability and strong leadership following the EU referendum.
"The country is coming together, but Westminster is not. Division in Westminster will risk our ability to make a success of Brexit," May said in a statement outside 10 Downing Street.
"I have concluded the only way to guarantee certainty and security for years ahead is to hold this election."
With Labour leader Jeremy Corbyn backing the plan, May's call for an election looks likely to pass a vote in Parliament on Wednesday – which means Britain will hold its second general election in two years.
With just six weeks to go before election day, it is key to register to vote straight away to make your voice heard. You need to be a British citizen over the age of 18 to be eligible to vote.
Where can I register to vote?
You can register online at Gov.uk/register-to-vote which will take you through the necessary steps to register. It only takes a couple of minutes.
You'll need to fill in your full name, date of birth, address, details of recent addresses, nationality and your National Insurance Number – which you can find on payslips or tax/benefits/pensions letters. You will need your passport if you're a British citizen living abroad.
You will also need to state whether you would prefer to vote in person at your local polling station, or whether you want a postal vote. To vote in person, you will be sent a poll card that includes details of where your nearest polling station is, which will be the only place you can vote.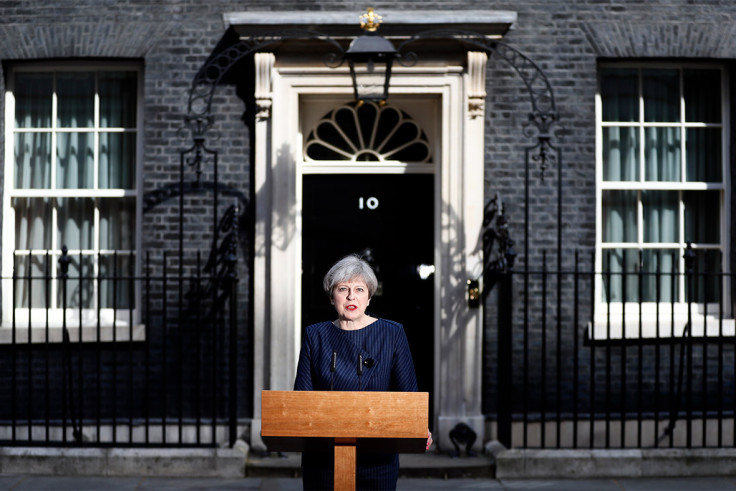 If you are a registered postal voter, you will be sent three ballot papers around a week before election day. Make sure you return them before this date in the envelopes that are provided. If you run out of time, you can deliver it by hand at any polling station in your borough.
You can also use the online form to update your name, address or other details on the electoral register, change your voting preferences or change whether you are on the open register.
You can also register to vote by post.
This online service is for England, Wales and Scotland only – if you live in Northern Ireland, you will need to register using a different form.
What if I am a public servant posted overseas?
There are separate registration services available:
Crown servants (for example members of the diplomatic service or overseas civil service)
You should also use these registration services if you're the spouse or civil partner of a public servant posted overseas. You can still register as a non-service voter if you're in the armed forces and have a permanent home address in the UK.
Who can apply for a proxy vote?
You must have a reason to apply by proxy. You can apply if: you are away on holiday on voting day; you have a physical condition that means you cannot go to the polling station; your work will prevent you from going to the polling station; you are attending an educational course; you are a British citizen living overseas; or you are a member of the Armed Forces or a crown servant.
Where is my polling station?
Most polling stations are in local schools and community centres, but pubs and school buses are also being used. Your designated polling station is on your poll card, which you will have received in the post. You cannot use any polling station.