Snapchat Founder Evan Spiegel: 'No Excuse' For his Sexist Emails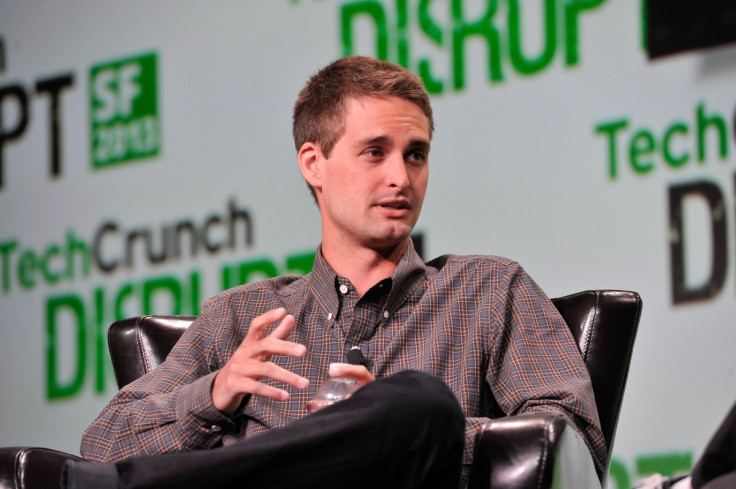 The co-founder of phone app Snapchat has made grovelling apologies after a series of misogynistic and offensive emails about women from his university days were leaked.
Evan Spiegel expressed regret for his "idiotic" behaviour after Gawkwer blog Valleywag obtained a series of emails from his younger days in which he referred to woman as "b*****s", female students as "sororisluts" and discussed buying marijuana and cocaine for a party.
Elsewhere he says how he'll "roll a blunt for whoever sees the most t**s tonight" and told another student "Hope at least six girl [sic] sucked your d**k last night cuz that didn't happen for me."
In a separate exchange, he also wrote: "Did I just pee on Lily while assuming the big spoon position? Maybe I can blame this on her.
"The back of her shirt is soaked. She's going to be super irritated. This is pretty gross."
The emails were sent between 2009 and 2010, when Spiegel was an undergraduate at California's prestigious Stanford University.
Spiegel sent the emails to fellow members of the Kappa Sigma fraternity. He eventually dropped out of Stanford to develop the hugley popular Snapchat app.
Following the controversy, the 23-year-old said in a statement: "I'm obviously mortified and embarrassed that my idiotic emails during my fraternity days were made public.
"I have no excuse. I'm sorry I wrote them at the time and I was jerk to have written them. They in no way reflect who I am today or my views towards women."
Spiegel made headlines earlier this year when he rejected $3.2 billion (£1.9 billion) bid from Facebook for his app, which allows users to share photos which are then deleted after a few seconds.
© Copyright IBTimes 2023. All rights reserved.