Snapchat heads for stock market debut with confidential IPO filing
The Silicon Valley firm could go public as soon as March at a valuation of around $25bn, reports say.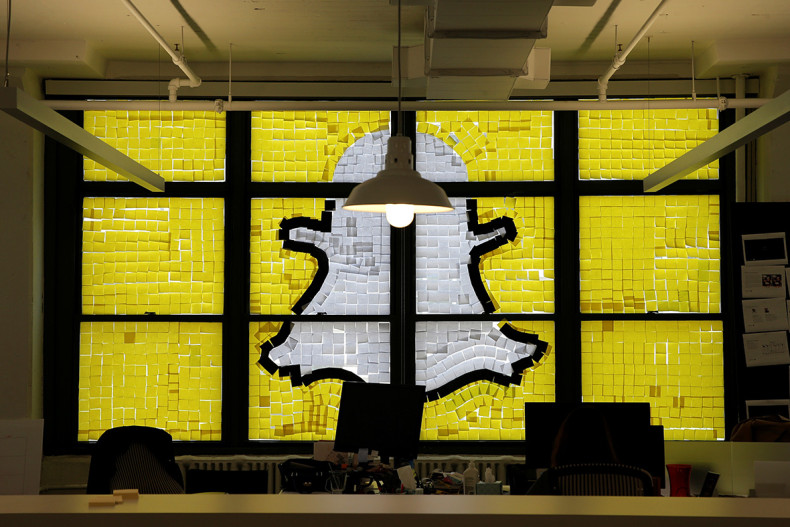 The parent company behind messaging app Snapchat has confidentially filed for a stock market flotation, which could value the firm at as much as $25bn (£20bn), according to reports.
Citing sources, the Reuters news agency said Snap Inc could go public as soon as March, with the IPO set to be the biggest in the US tech sector since Facebook's 2012 debut.
Snap reportedly filed with the Securities and Exchange Commission under the US Jumpstart Our Business Start-ups Act, which permits companies with less than $1bn in revenue to prepare for a stock market float away from the glare of the public eye.
The filing was made before the US presidential election on 8 November.
Snapchat has grown in popularity as an app that allows users to share pictures that delete themselves after being viewed.
In 2013, Facebook owner Mark Zuckerburg had a $3bn cash offer for Snapchat but it was turned down by the app's founder, Evan Spiegel.
If the IPO goes ahead, Snap would become the third most valuable technology company at the time of its market debut after Chinese e-commerce giant Alibaba and Facebook.
Analysts said a successful IPO for Snap could encourage other Silicon Valley firms to go public.
"Snapchat will certainly be an indicator of whether there is a big pile of investor cash ready to go into the market," Doug Bontemps, Silicon Valley Bank's managing director of corporate finance, told the New York Times.
"But Snapchat is unique. It's growing quickly, is doing some interesting things with glasses and has gotten a lot of attention. There aren't a lot of that ilk."
In September, the company announced its first gadget – sunglasses with a built-in camera that can record up to 30 seconds of video at a time.
The product – called Spectacles – is priced at $130. It went on sale for the first time near Snap's headquarters in Venice Beach, California, on 10 November.