Snapchat's new update introduces new 'World Lenses', support for Spectacles
Snapchat's new update includes a few new features including new "World Lenses" to decorate your surroundings.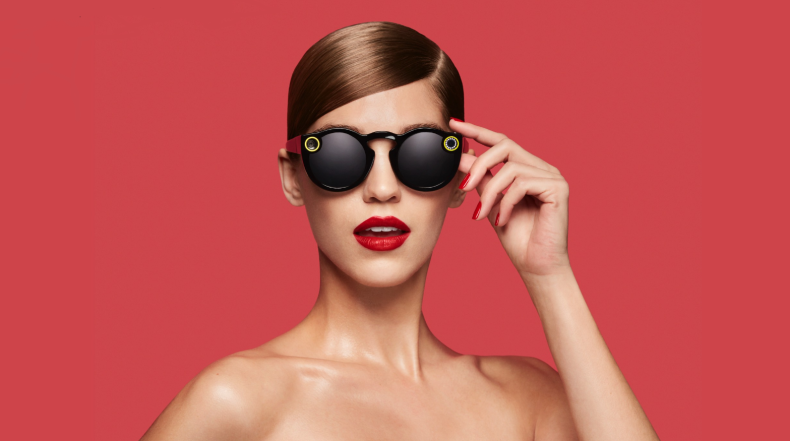 Snapchat has updated its iOS and Android app to include a few new features including a brand new type of filter known as "World Lenses" as well as support for its first ever hardware product, Spectacles. Although the recently formed parent company of the Snapchat app and Spectacles, Snap, has not revealed a release date for its upcoming $130 (£105) glasses, including support for the new accessory could indicate that its launch is not too far away.
The latest update includes what the popular messaging app calls 'World Lenses,' that allows users to apply a filter to the world around them.
The seven different lens options include one that overlays falling snowflakes, another that adds hearts and a third that includes a sleeping cloud that pukes rainbows if you point your camera upward, among others.
While previous filters used a smartphone's rear-facing camera to pick up faces and apply a range of fun filters, 'World Lenses' makes use of the smartphone's outward-facing camera to apply interesting filters to your surroundings.
The new update includes another useful feature that allows users to send a snap from a friend's story to another friend. Previously, users were only able to share photos or videos from the Discover feed to a friend.
The update also introduces support for Snap's upcoming Spectacles which can be found under 'My Account' below Memories.
"Spectacles are sunglasses that take Snaps!" the description reads, including a link to the Spectacles website.
According to Snap, Spectacles will include a built-in video camera, making it easier to create Memories, and will be able to take a day's worth of Snaps on a single charge. The sunglasses will come in three different colours - coral, teal and black - and include a 115-degree camera lens.
The device will be able to record up to 10 seconds of video at a time at the tap of a button. For additional recording time, users can tap the button to record for a total of 30 seconds.
Spectacles will also be able to connect directly to Snapchat via Bluetooth or Wi-Fi to transfer users 'Memories' directly into the app.
Over the past few weeks, Spectacles' ads have been spotted in airports and on buildings in the US, the images of which have been shared via Snap's official Spectacles Twitter account.