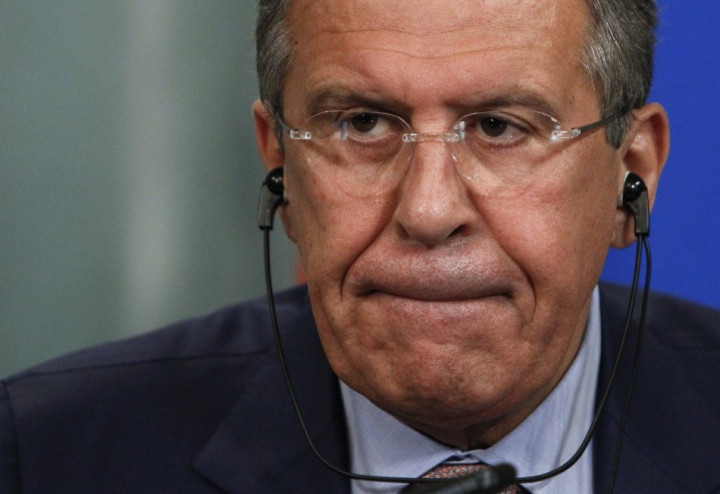 Russia's foreign minister Sergei Lavrov has lashed out at US accusations that Russia violated US laws by failing to extradite surveillance whistleblower Edward Snowden and denied that he was even in the country.
The whereabouts of Snowden, who was believed to have fled Hong Kong for Moscow on Sunday, are still unknown. Washington said it believed he was still in Moscow but Lavrov said that Russia had no role in his travel plans.
He argued that Snowden had "not crossed the Russian border" into the country.
"He chose his itinerary on his own. We learnt about it from the media," said Lavrov.
"We consider the attempts to accuse the Russian side of violating US laws, and practically of involvement in a plot, to be absolutely groundless and unacceptable."
Snowden, 30, is charged with theft of US government property, unauthorised communication of national defence information and wilful communication of classified communications intelligence.
He revealed to the Guardian and the Washington Post details of a secret government surveillance programme called Prism which he obtained while working as a contractor for the National Security Agency (NSA).
READ:
US Whistleblower Snowden Could Claim Asylum in Iceland, Says Wikileaks Contact
NSA Whistleblower Edward Snowden: Washington Snoopers are Criminals
Edward Snowden Spy Scandal: GCHQ Spying on Turkish Diplomats 'Unacceptable'
Edward Snowden Spy Scandal: GCHQ 'Used Fake Internet Cafes to Tap G20 Delegates'
Hundreds March On US Consulate in Hong Kong to Support Whistleblower Snowden
NSA Whistleblower Edward Snowden Not Welcome in UK, Warns Whitehall
Prism Whistleblower Edward Snowden: US Has Been Hacking China For Years
Prism Whistleblower Edward Snowden: I Will Never Feel Safe
Where is Safe for NSA Whistleblower Edward Snowden?
Edward Snowden 'Not a Credible Witness' Says Former US Intelligence Chief
Edward Snowden: The Greatest Whistleblower Ever?
Edward Snowden and Prism: Everything You Need to Know About NSA Spying Scandal