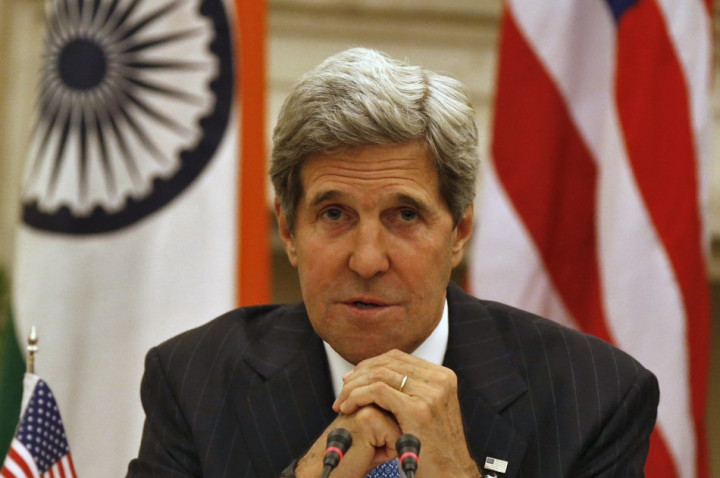 White House secretary Jay Carney has said that Hong Kong's decision to let surveillance whistleblower Edward Snowden leave the territory in defiance of an extradition request has hurt US-China relations.
Rejecting the idea that the US did not revoke Snowden's passport soon enough, Carney said the White House was "not buying [the claim Snowden's escape] is a technical decision by a Hong Kong immigration official".
"That decision unquestionably has a negative impact on US-China relations," he said.
He added that US officials had been in constant contact with their Hong Kong counterparts and rejected the claim that Snowden was allowed to travel because the US request for his arrest was legally incomplete.
"The Hong Kong authorities were advised of the status of Snowden's travel documents in plenty of time to have prohibited his travel as appropriate," he said. "We do not buy the suggestion that China could not have taken action.
"The Chinese have emphasised the importance of building mutual trust and we think that they have dealt that effort a series setback," he said.
Snowden's whereabouts are not known. He was expected to board an Aeroflot flight from Moscow to Havana but was not on the plane after it took off.
"It is our understanding that Snowden remains in Russia," Carney said.
He stressed the possibility of Russian cooperation on Snowden. "We have a strong cooperative relationship with the Russians on law enforcement matters," he said.
US secretary of state John Kerry said it would be "deeply troubling" if China and Russia had failed to detain Snowden.
READ:
US Whistleblower Snowden Could Claim Asylum in Iceland, Says Wikileaks Contact
NSA Whistleblower Edward Snowden: Washington Snoopers are Criminals
Edward Snowden Spy Scandal: GCHQ Spying on Turkish Diplomats 'Unacceptable'
Edward Snowden Spy Scandal: GCHQ 'Used Fake Internet Cafes to Tap G20 Delegates'
Hundreds March On US Consulate in Hong Kong to Support Whistleblower Snowden
NSA Whistleblower Edward Snowden Not Welcome in UK, Warns Whitehall
Prism Whistleblower Edward Snowden: US Has Been Hacking China For Years
Prism Whistleblower Edward Snowden: I Will Never Feel Safe
Where is Safe for NSA Whistleblower Edward Snowden?
Edward Snowden 'Not a Credible Witness' Says Former US Intelligence Chief
Edward Snowden: The Greatest Whistleblower Ever?
Edward Snowden and Prism: Everything You Need to Know About NSA Spying Scandal