Edward Snowden NSA Scandal: UK Spy Chief Andrew Parker Says Revelations Are a "Gift to Terrorists"
MI5 head calls for legislation that allows greater monitoring of communication, saying "We cannot work without tools."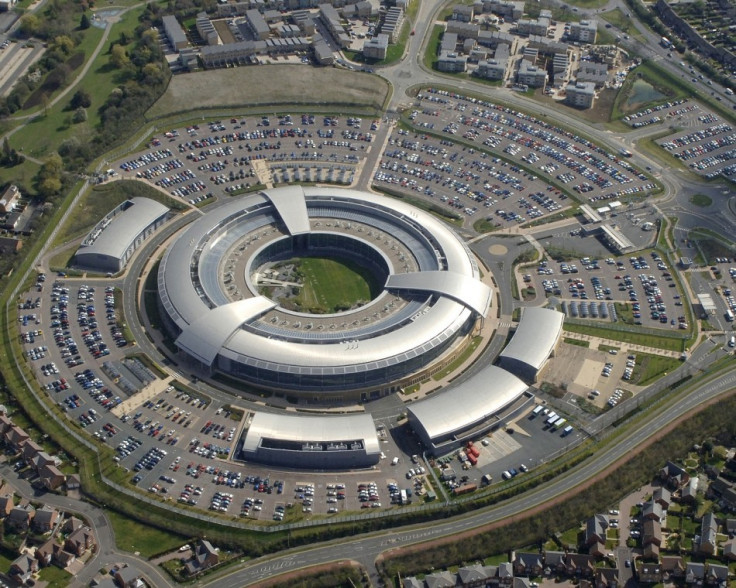 A prominent British spy chief said whistleblower Edward Snowden's revelations are a "gift" to terrorists and dismissed the allegations that the UK's spy organisations were conducting invasive monitoring of people's lives as "fanciful" notion.
Launching a vigorous defence of the eavesdropping techniques used by spy agencies, MI5 Director General Andrew Parker said Snowden revelations caused enormous damage to the agency's efforts to protect the country from potential attacks and that the leaked information has handed the advantage to terrorists.
"It causes enormous damage to make public the reach and limits of GCHQ techniques. Such information hands the advantage to the terrorists. It is the gift they need to evade us and strike at will," Parker said in a speech at the Royal United Services Institute in London.
In his first public address six months into the job as the head of the security service, Parker called for legislation that allows greater monitoring of communication, saying "We cannot work without tools."
Snowden revelations had turned the spotlight on invasive eavesdropping and documenting of terabytes of personal information by the NSA and the British Government Communication Headquarters (GCHQ).
Parker said the notion that MI5 had created an all-pervasive, oppressive security apparatus was "utter nonsense."
"The idea that we either can or would want to operate intensive scrutiny of thousands is fanciful. This is not East Germany, or North Korea. And thank goodness it's not," he said.
Thousands of classified NSA files Snowden leaked to the Guardian newspaper had unravelled the extent of the surveillance systems run by the US and UK. The leaked files exposed the Prism programme run by the NSA and the Tempora, which was set up by GCHQ, triggering worldwide condemnation of the intrusive surveillance systems and raising queries if spy agencies have the mandate to carry out limitless, pervasive scrutiny of people's activities.
It was revealed that these two programmes had the objective of harvesting, storing and analysing data about millions of phone calls, emails and search engine queries.
"The files also showed GCHQ was gathering personal information from mobile phones and apps, and has stated an ambition to "exploit any phone, anywhere, any time". In another document from 2011, the author said GCHQ was beginning to "master the internet". That report said GCHQ was in a "golden age" of surveillance capabilities that had allowed the agency to store 39bn separate pieces of information during a single day," according to a Guardian report.
But Parker, who did not mention Snowden's name in the speech, said that retaining the capability to access such information is vital for the secret service's ability to protect the country. He said it could not be assumed that the country's security will be anyways be sustained if the security agencies were denied the tools they needed.
"There are choices to be made including about how and whether communications data is retained," Parker said.
"We have a tough job to do in rapidly changing times. There are choices ahead that will determine whether we can sustain what we do, or accept that it will erode."
One of the NSA files leaked by Snowden had said the Tempora represented "an exciting opportunity to get direct access to enormous amounts of GCHQ's special source data" and that it allowed for retaining for up to 30 days an astronomical amount of unfiltered data garnered from cables carrying internet traffic.
© Copyright IBTimes 2023. All rights reserved.