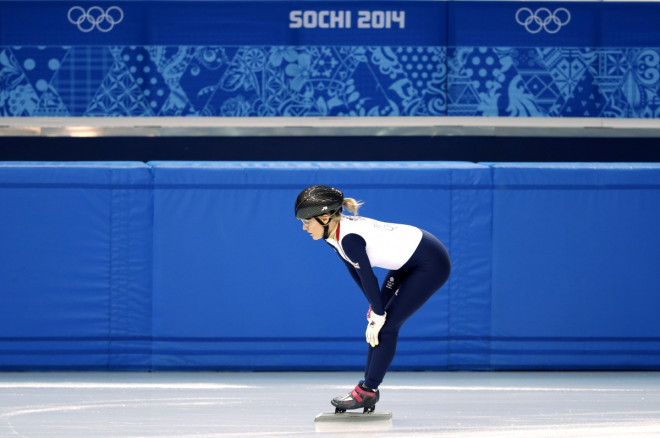 Events:
Curling - Men's and Women's Tie-breaker
Alpine skiing – Women's Giant Slalom
Snowboard – Men's Snowboard Cross
Ice Hockey - Men's Play-offs Qualifications, Women's Classifications
Nordic Combined – Individual Gundersen Large Hill/ 10km, Competition Round and Individual Gundersen Large Hill/ 10km Cross-country
Short Track – Ladies' 1000m heats, Men's 500m heats and Ladies' 3000m relay finals
Biathlon – Men's 15km Mass Start
Speed Skating – Men's 10000m
Freestyle Skiing – Men's Ski Halfpipe
Bobsleigh – Women's Heats 1 and 2
Highlights:
Curling:
Great Britain's men secured their place in the semi-finals of the curling event with a dramatic 6-5 victory over 2010 silver medallists Norway. David Murdoch's rink entered the final end trailing but the inspired British skipper secured a vital two with the final stone of the match to set up a semi-final clash with Sweden on Wednesday.
"We weighed up our chances and we guessed we had a chance to win the game; we're not scared of playing shots like that because it was a chance of getting into the semi-finals," Murdoch told BBC Sport after the dramatic conclusion.
"We've got a good record against Sweden and they've been in great form by winning most of their games, but you can see now we're really coming into our game."
Short Track Speed Skating
Elise Christie sailed into Friday's quarter finals of her favoured 1000m event after bursting ahead of the pack in Tuesday's heat to finish with an impressive time of 1:30.59 - a full two-and-a-half seconds ahead of her nearest rival.
The 23-year-old has endured a tumultuous Games so far having been disqualified in both the 500m and 1500m heats for separate violations. Those incidents saw he receive abuse through her personal Twitter account, but Christie sails into the next stage more determined than ever to realise her Olympic ambition. "It's so nice to do well after all the horrible messages I received and I just hope I can do everyone proud. I can't get across how thankful I am."
"I was happy with my performance today. I got my tactics spot on - and made sure I crossed the line properly!"
Freestyle Skiing
Unfortunately Murray Buchan and James Machon missed out on the first Olympic men's ski half pipe final after failing to qualify for the 12-man field. Buchan was down in 17th place, with Machon in 23rd.