Chechen Rebel Leader Doku Umarov Targets Sochi Winter Olympics 2014
Russia's most wanted man puts Russian president Vladimir Putin's cherished Sochi Games on alert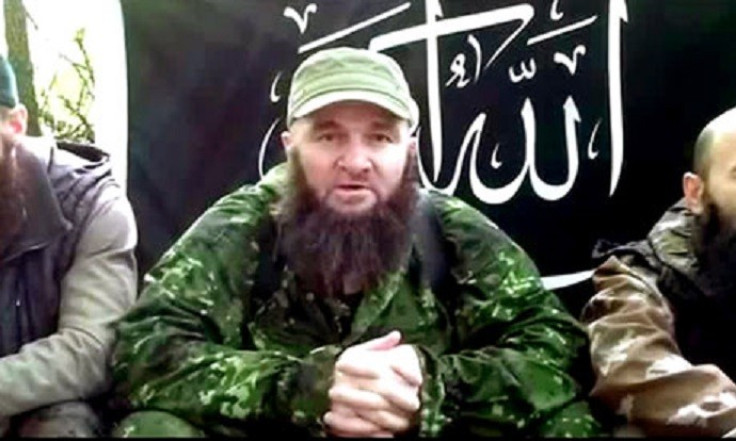 A Chechen rebel leader has called on Islamist militants to target Russia's 2014 Winter Games in the Black Sea resort of Sochi.
In a video message to rebels, Doku Umarov cancelled a previous order not to attack civilian targets in Russia and urged mujahedeen fighters to disrupt the Games, which are due to start in February.
"[Russia] plans to hold the Olympics on the bones of our ancestors, on the bones of many dead Muslims, buried in our land on the Black Sea and we have the obligation to use all means allowed us by the almighty Allah to prevent this," Umarov said in the video.
It was published by website kavkazcenter.com, which is said to be close to the Umarov, Russia's most wanted man.
Hosting the Winter Olympics is a cherished project by Russian president Vladimir Putin. The Games have reportedly already cost more than £32bn - almost four times the cost of the London Olympics and 25 times as much as the Vancouver Games in 2010.
Sochi lies near the volatile North Caucasus region and analysts have said the Games would be played under constant threat of terrorist attacks.
Umarov is the head of rebel groups leading an Islamic insurgency that has spread across Northern Caucasus, after two separatist wars in the 1990s in Chechnya.
The rebel leader is fighting for the creation of a "Caucasus Emirate" and has claimed responsibility for numerous attacks, including a suicide bombing that killed 37 people at a Moscow airport in January 2011.
Police and local authorities are targeted on an almost daily basis in Chechnya's neighbouring state of Dagestan, where Boston marathon bomber Tamerlan Tsarnaev is believed to have received terrorist training.
In 2012, Russian security forces said they had foiled a plot by Umarov against Sochi when a cache of weapons including anti-aircraft missiles was found in Abkhazia, a Georgian breakaway region under Russian control, a few kilometres from Sochi.
The Sochi 2014 Organising Committee said that ensuring security at the Games was "the responsibility of the state" and would be its top priority.
"We are confident that the Games will be safe and comfortable for all as guaranteed by the Russian state."
© Copyright IBTimes 2023. All rights reserved.