180,000 People Killed by Sugary Beverages
A recent study has given us a glimpse of how sugar-sweetened beverages like artificial-induced sugar sodas and sports drinks can fatally harm our health. The study conducted by Harvard researchers suggests that these drinks may have a direct link to about 180,000 deaths around the world each year.
The study, which was presented at an American Hearts Association conference in New Orleans, claimed that one in 100 deaths of obese people all over the world can be linked to drinking too many sugar-sweetened drinks.
The new finding linked consumption of artificially-sweetened drinks to 1,33,000 diabetes deaths, 44,000 deaths linked to cardiovascular diseases and 6,000 cancer deaths around the world.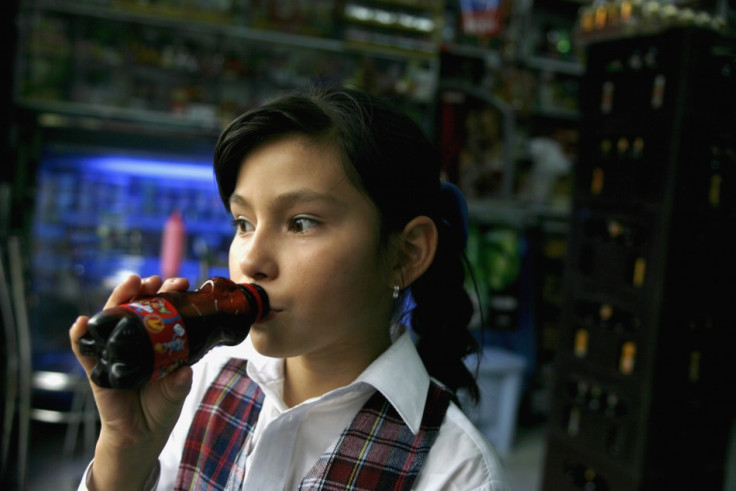 The study,a part of 2010 Global Burden of Disease Study, found that drinking sugar-sweetened beverage-related deaths were more prevalent in the middle and low-income countries. Nearly 78 per cent of the deaths occurred in those countries.
Mexico topped the list with 318 deaths per million adults due to over-consumption of artificially-sweetened drinks. US accounted for 25,000 of those deaths. Japan, on the other hand, had the lowest per-capita sugar-sweetened drink intake, resulting in the lowest deaths associated with such drinks. Only 10 adults in a million adults fell susceptible to them.
Of nine world regions, Latin America/Caribbean had the highest amount of deaths (38,000) linked to high intake of sugar-sweetened drinks in 2010, while East/Central Eurasia had the most cardiovascular deaths (11,000) related to high consumption of sugary beverages. Kazakhstan, Tajikistan and Uzbekistan are one of the few countries which are a part of East/Central Eurasia.
Gitanjali Singh, the lead author of the study and a Harvard researcher, said, "We know that sugar-sweetened beverages are linked to obesity, and that a large number of deaths are caused by obesity-related diseases. But until now, nobody had really put these pieces together."
"I think our findings should really impel our policymakers to make effective policies to reduce sugary beverage consumption since it causes a significant number of deaths," said the postdoctoral research student studying at the Harvard School of Public Health in Boston.
The study's findings coincide with the latest soda ban debate in the United States. The latest study is likely to provide fresh impetus to the New York City Mayor Michael Bloomberg, who has been striving to get a soda ban in his state.
Bloomberg's office released data showing that top ten neighbourhoods with highest intake of sugary beverages were also afflicted with the highest obesity rates.
Centre for Science in the Public Interest had released data revealing that sugary drinks were culpable of providing more than seven per cent of daily calories on average, which in turn meant that obesity rates have doubled since 1970s in the United States.
However, a state Supreme Court judge repealed the Mayor's plan last week to ban sale of large sugary drinks (anything above 473ml) in New York restaurants and other public venues, which was to be implemented from Tuesday (13 March).
Since then, there been a heated debate fomenting in the US regarding the proposed plan to ban soda. At a press conference, Mayor Bloomberg said that the judge's decision to overturn the soda ban was "totally in error", but has promised to continue his fight against the growing numbers of obesity-related cases.
© Copyright IBTimes 2023. All rights reserved.