Sofia Coppola has opted out of directing the live-action version of Han's Christian Andersen's classic fairy tale The Little Mermaid due to "creative differences", Deadline reported.
The Lost In Translation director became involved in the upcoming adaptation in March 2014 but fans of the fairy-tale have heard very little of the film since and now according to Universal Pictures and Working Title Films, Coppola no longer wants to be a part of the project, which has been in the pipeline since 2011.
Joe Wright (Atonement) had initially been eyed to direct before it was confirmed that Coppola would be taking the reins. Similarly, there have been three screenwriters linked to the reimagining, including Fifty Shades Of Grey's Kelly Marcel.
Caroline Thompson, a frequent collaborator with visionary Tim Burton and who previously wrote Edward Scissorhands, Corpse Bride and The Nightmare Before Christmas has written the latest script that appears to be the chosen screenplay.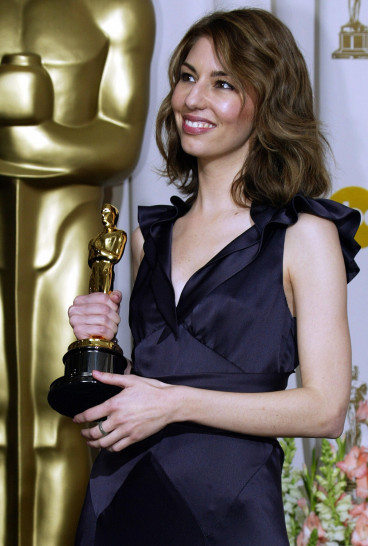 Coppola had already clashed with previous screenwriter The Iron Lady's Abi Morgan whose script allegedly did not match the way in which she saw the original Andersen tale. Coppola described the original story as being "traditional" but in addition, "beautiful, exquisite and painful."
The daughter of Francis Ford Coppola, Coppola's previous works often possessed similar traits of ethereality style mixed with dark subtexts, with many of them focussing on adult themes, mental health and interpersonal relationships. Her filmography includes titles such as The Bling Ring, Marie Antoinette, Somewhere and The Virgin Suicides.
Despite the ever-changing crew, Universal and Working Title are keen to keep moving forward with the project, particularly because The Walt Disney Company revealed earlier this year that it was working on a Tinker Bell live-action movie set to star Reese Witherspoon, which may prove competition to The Little Mermaid due to its history with Disney itself. Rumours surrounding casting have already produced names such as Emma Watson and David Gandy, although that now looks unlikely due to Watson's commitment to the 2017 Beauty And The Beast remake that is currently in the works.
It is unclear whether Coppola cut ties with The Little Mermaid in favour of working on another feature. However most recently, she has completed production on a Christmas-based project, alongside Netflix entitled A Very Murray Christmas, which she co-wrote with actor Bill Murray and Mitch Glazer.
It describes itself as an homage to classic variety shows and stars Murray as himself, as he worries that no one will turn up to his TV show due to a massive snow storm in New York City. But through good fortune and determination, guests do arrive at Gotham's Carlyle Hotel to help him through the broadcast.
Murray isn't the only star to feature in Coppola's creation. The likes of George Clooney, Amy Poehler, Rashida Jones, Michael Cera, Maya Rudolph, Chris Rock and Miley Cyrus will also feature in the Christmas special set to go live on the streaming platform in late 2015.