Suicide Squad plot rumours: New details on Batman's role in the film tease a key scene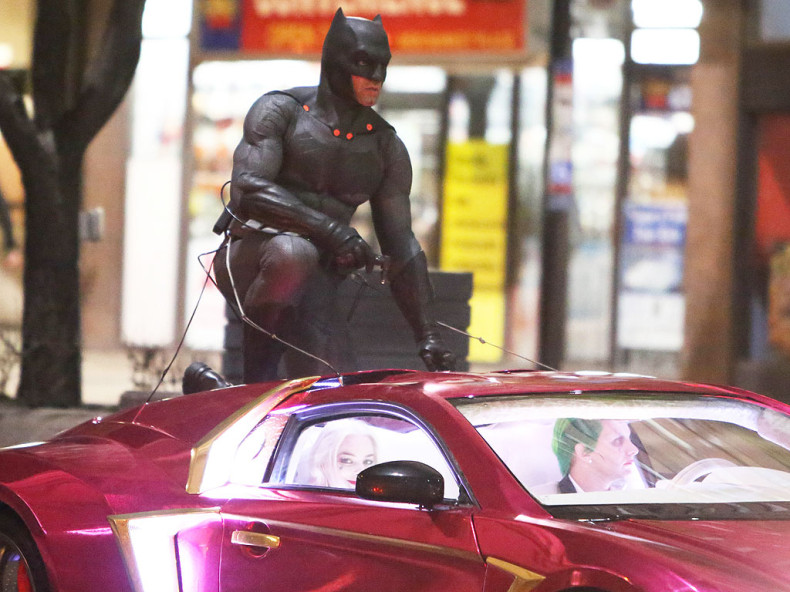 By now, it's pretty clear that Ben Affleck's Batman will feature in Suicide Squad. Leaked images and filming footage showing Batman chasing The Joker and Harley Quinn have pretty much confirmed the Bat's role in Warner Bros' supervillain teamup flick.
So will Batman show up for just that one brief chase sequence and is there more to his role in Suicide Squad - which will release soon after Batman v Superman: Dawn Of Justice, in 2016.
Heroic Hollywood claims to have some more details on the Dark Knight's role in the movie and it looks like Joker and Harley Quinn are not the only villains Batman will encounter in the film.
If the following scene description is true, the Bat will have a key scene with Amanda Waller - who's responsible for putting the Suicide Squad together.
"In short, he [Batman] goes and pays Amanda Waller a visit. Batman BREAKS into her massive security prison. In fact...he's already inside Amanda Waller's office waiting for her in the shadows when she appears. The guards are clueless. Batman has a bone to pick with Waller. You see Batman is totally against the concept behind the Suicide Squad, in fact he warns Waller that he will hold her personally responsible for any innocents The Joker & the rest of the Suicide Squad kill. A warning so stern that he has to visit Waller personally to deliver the message." (via ComicBookMovie)
Suicide Squad is slated to be released on 5 August 2016.