Melissa McCarthy and Paul Feig first worked together on 2011's Bridesmaids, a hugely successful sleeper-hit got everybody talking about the subject of female-led pictures, particularly in comedy.
Audiences had already seen multiple films such as The Hangover, Step Brothers and Grown Ups but it was Bridesmaids' no-holds-barred representation of friendships between older women and the drama that can surround an upcoming wedding that caught people's eye.
After working well collaboratively the first time round, director Feig recruited McCarthy once again in 2013, alongside Sandra Bullock in The Heat – a movie about a rule-following FBI agent who gets paired with a crude and risk-taking policewoman to take down a notorious drug lord.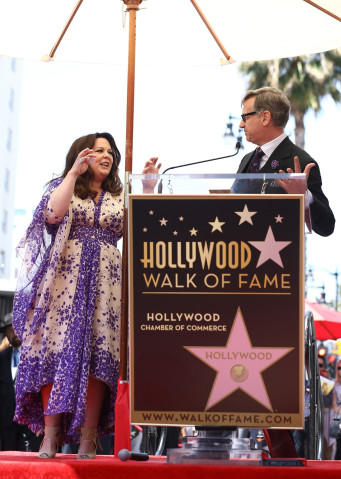 Late last year, it was revealed that Feig had taken on the mammoth task of directing a Ghostbusters reboot, set to hit cinemas sometime in 2016. But not just any reboot – his version will be all-female and guess who's on the roster?
But before they can work as a team for the upcoming fourth time on Ghostbusters, Feig and McCarthy created their third movie together, Spy, a hilarious caper about a downtrodden CIA analyst who gets thrown into the world of field agent work when her partner is compromised.
Steadily becoming known as a comedy force to be reckoned with, the duo have unquestionably become big names in the world of comedy and the pair put it down to the way they work so well together.
Speaking from the red carpet at the European premiere for Spy, Feig sang the leading actress's praises, saying: "Melissa is, what they would call it in Hollywood, 'money in the bank'. She always delivers the goods. She's always so great. We have such a good collaboration. We have the same sense of humour.
"She cares, like I do, about creating three-dimensional, emotionally real characters. Even though they're being funny; they're not silly and that we really ground everything. And she does about 90% of her stunts, it's crazy!"
It's not all about movie-making in the production process however, according to the director, the team make sure that they have fun. "We laugh on the set constantly," Feig admits.
A point that McCarthy reiterated: "Every day, it was not a very serious set. Everybody I worked with was so dreamy, I'm the luckiest person in the world."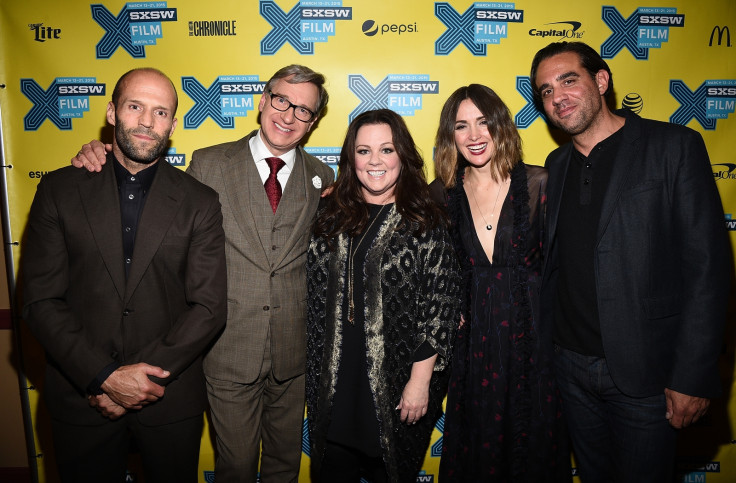 Due to the fact that this is his third movie with plots centring on women, Feig has cemented himself, albeit purposefully or not, a reputation of showcasing female actors in comedy movies within mainstream cinema. McCarthy is also joined in Spy by notoriously comical stars including Allison Janney, Rose Byrne and Miranda Hart, but he assures us that it's the concept that comes first, then ideas of who to cast as his characters come later.
"I've always wanted to do a spy movie, and had years where I was like 'I wish somebody would let me make a Bond movie," he comments. "Then when I started to be able to make movies with funny women, I was like 'let me write my one and then I can put a funny woman that I know in it and all the other funny women that I know'!"
Talking about why Feig is such a visionary director when it comes to breaking the moulds of Hollywood, McCarthy said: "He refuses to think of things in terms of what you should and shouldn't do, or who should do something and who shouldn't do that. It just doesn't occur to him."
The 44-year-old continued on to state that when it comes to Feig, "he's not trying to make, specifically, movies for or with women, he's just making good movies with interesting characters.
It's funny that so many people talk about it. Three-dimensional characters? That's what we all wanna go see! That's what I wanna see as an audience."
Her character in Spy in particular, is one that McCarthy would describe as three-dimensional. Susan Cooper starts of the movie being a mild-mannered, office worker who yearns for a more exciting life but never acts upon said dreams. But one thing that sets her apart from similar onscreen roles, is that when she's catapulted into the dangerous world of espionage, she's not quite the incapable, clumsy character you would think to expect!
"I think she's a woman who's been a little undervalued and a little underestimated," the Mike & Molly star tells IBTimes UK. "I love that within the movie we really get to see her come into her own and become a more confident person."
Spy opens in cinemas Friday 5 June in both the UK and the US.