Indian actress and model Sophiya Haque died early on Thursday morning in London. The 41-year-old actress was suffering from cancer and had been admitted to a city hospital earlier in the week where she was being treated for pneumonia.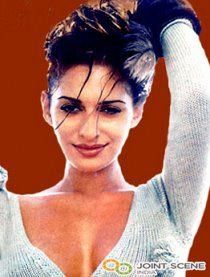 Haque was a popular face in her home country, with roles in West End productions like Bombay Dreams, The Far Pavilions and Wah Wah Girls. She also appeared with Denise Van Outen in the BBC's television mini-series, Fairy Tales. She made her Bollywood debut in 1999, with a special appearance in Khoobsurat. She also had a role in Coronation Street, where she played barmaid Poppy Morales.
Her agent, Oliver Thomson, described her as a "wonderful friend".
"Sophiya was a wonderful actress, a wonderful client but so much more than that a wonderful friend. She was adored by everyone she worked with and will be deeply missed," he was quoted by the London Evening Standard.
The actress is believed to have died of a clot in her lungs and leaves behind her partner, musical director David White. She was in the midst of performing in Privates on Parade, for the Michael Grandage Company.
Bollywood Actors Express Condolences
Meanwhile, Twitter is full of tweets from Indian actors and television personalities expressing their sorrow at Haque's death.
Indian actress Dia Mirza wrote: "RIP Sophiya Haque... I'll never forget you dancing with abandon onto the cricket field in the cadbury commercial..."
Indian television personality Mini Mathur posted: "When I joined MTV, Sophia Haque was the epitome of all things cool & sassy. An inspiration for all VJ's ! Can't believe she is gone already"
"RIP Sophiya Haque. She passed away in hospital in London, battling an illness," tweeted DJ Nikhil Chinapa.
"She exuded love and warmth wherever she went. Heartbroken... RIP, Sophiya Haque," tweeted actor Ranvir Shorey.