'Somebody knows this kid': Police search for clues after young boy found dead on beach
Authorities have found no family links or missing persons reports connected to the young boy.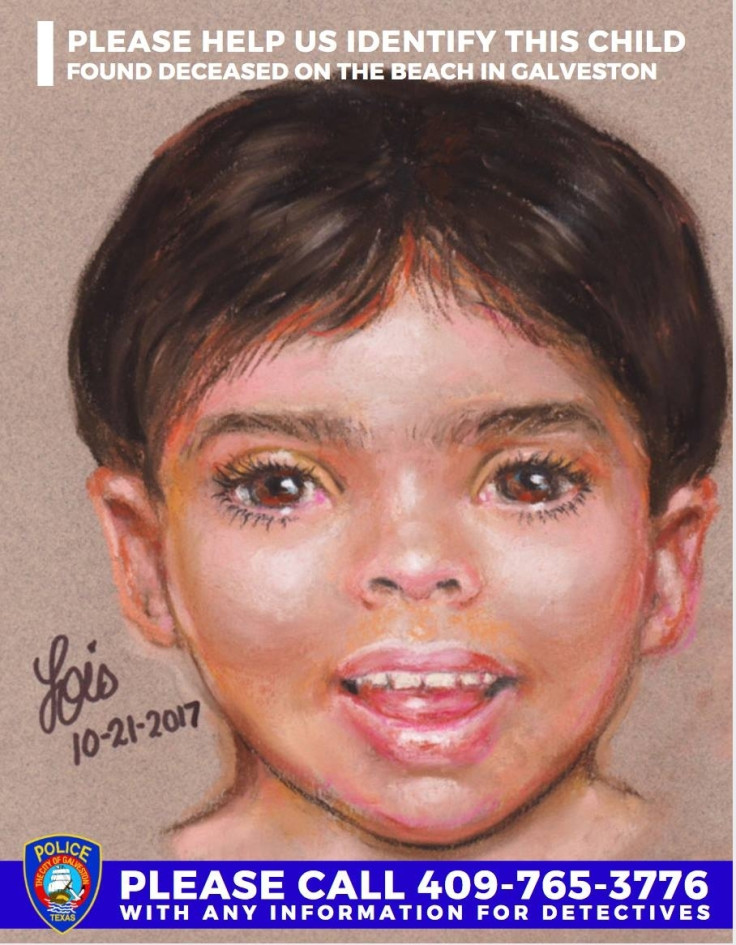 Texas police are desperately urging the public for information after the body of a young boy was discovered on a beach in Galveston. The child, believed to be between the ages of three and five, was found on Friday (20 October).
Authorities said there were no clues on the boy's identity and they have been unable to find any family members. No one has reported a missing child either, The Evening Standard reported.
"Somebody knows this kid. Whether it's a family member, a friend, day care provider, teacher, next door neighbour, guy at the grocery store that's seen this kid come in. Somebody somewhere here has seen this child," Galveston Police Captain Josh Schirard told ABC13.
Police released an artist's sketch on Sunday (22 October) of the child based on photos of the remains. The boy, who was described as being 3ft tall with black hair and brown eyes, was discovered without any clothes.
Investigators said the boy showed initial signs of decomposition.
Since releasing the sketch, police have received thousands of leads, but no tips have panned out, ABC13 reported.
Forensic artist Lois Gibson, who sketched the picture of the boy, said she hopes her work helps identify the child and get justice. "It's a baby. A murdered baby. Lost. No one knows his name," Gibson said.
According to ABC13, authorities are hoping new information will come to light following the autopsy on the victim. While they wait for the autopsy results, they will treat the boy's death as a homicide "until we can unequivocally prove otherwise," Fox News reported.
"This is an extremely unusual case for Galveston Island, and the circumstances surrounding this death grow more and more suspicious as time goes on," the Galveston Police Department wrote on Facebook Sunday.
A similar case occurred in 2015 near Boston. A computer-generated image of a girl, known as "Baby Doe," went viral after her body was found in a plastic bag in Boston Harbor. The girl was eventually identified as Bella Bond.
Bella's mother was sentenced earlier in 2017 to time served plus probation for her role in disposing the body. The mother's ex-boyfriend was sentenced to life in prison for the murder, Fox News reported.